NBA Summer League: Clippers spoil Lonzo Ball's debut with Lakers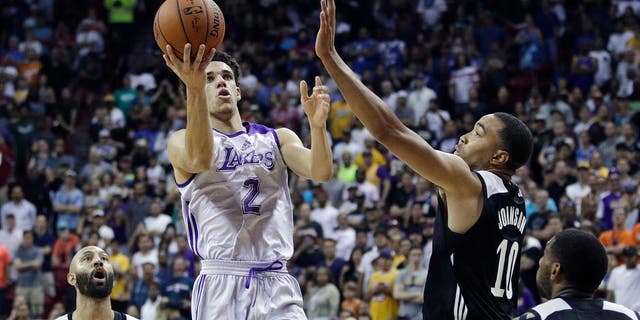 Lonzo Ball's NBA debutwas great to start, but slow at the finish line.
The former UCLA star scored five points and dished out five assists ( including this beauty), but committed three turnovers in 32 minutes of play.
Thanks to the solid play of Brice Johnson (23 points, seven rebounds, three blocks) andSindarius Thornwell (26 points), the Clippers won their NBA Summer League debut over the Lakersin overtime, 96-93 on Friday in Las Vegas.
Johnson also treated Ball to a 'welcome to the NBA' moment …
Can't wait to watch these two teams in the regular season! Should be a little bit entertaining.