NBA star accused of choking woman in nightclub says media distorted the story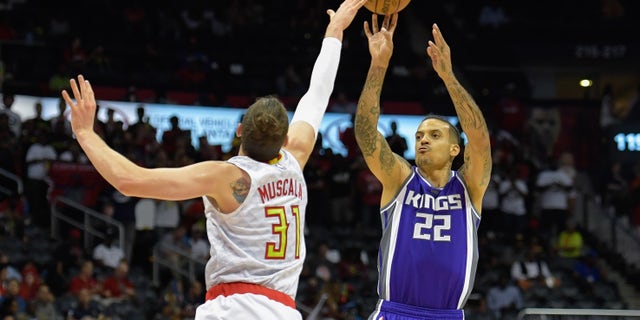 Sacramento Kings forward Matt Barnes – wanted for questioning by police for allegedly choking a woman inside a New York City nightclub – posted on Instagram Monday "there's always two sides to a story."
"The side the media consistently tries to paint of me…And what actually happened! Don't believe everything you read," Barnes posted at around 2 p.m. to his more than 430,000 followers.
HOW AN INTERNET CONSPIRACY THEORY LED A GUNMAN INTO A DC PIZZA PARLOR
The NBA star – who was with teammate DeMarcus Cousins – allegedly choked a 26-year-old woman sitting at a nearby table inside the Avenue nightclub at around 3:20 a.m. after she reached over to grab her purse, sources said.
Barnes also "physically assaulted" another man and woman who tried to intervene, witnesses told investigators, sources said.
A larger brawl broke out with glass bottles being thrown following the alleged attack.
A rep for Barnes told TMZ that the woman had slapped him in the face after Barnes accidentally "butt bumped" her in VIP section of the club.