NBA Round Up: Manu Is Back, Lopez Is Injured and More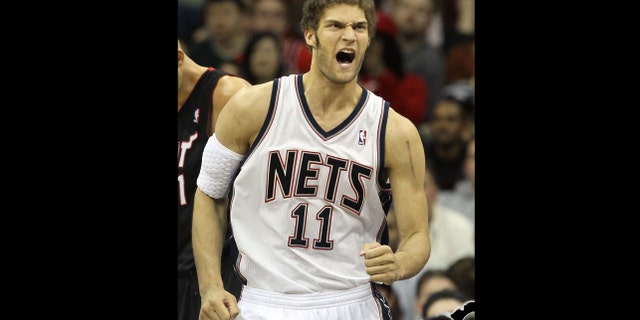 Ginobili Returns, Feels Better

Manu Ginobili's return to the San Antonio Spurs last night meant that coach Greg Popovich has his team at full strength for the first time since Jan. 2. It wasn't enough last night as the Spurs fell short to the Denver Nuggets.

In 24 minutes of action, the 34-year-old Argentinean scored eight points, five assists, and four rebounds.

Ginobili was returning from a strained left oblique muscle he suffered during a game on Feb. 18 against the Clippers. He had been out of action before that, making his return on Feb. 11 at New Jersey after breaking his left hand on Jan. 2 in Minnesota.

The Spurs guard said he felt much better in his second return to the lineup after yet another injury.

"I felt much better than the New Jersey game. I felt more explosive. I could play a little better D and penetrate a couple of times," Ginobili said.

"I didn't want to force the issue too much. It was the first game. I wanted to be a little cautious at least the first week. But I can't complaint. I played more than I expected. I felt good. Just a little sad that we couldn't get the win."

Despite his absence, San Antonio is 25-12 in the Western Conference, behind the leading Oklahoma City Thunder.
From the Catwalk to the Soccer Pitch (Minus the Heels)

Nets' Lopez injured

With the NBA trade deadline just 10 days away, the New Jersey Nets better hope that Brook Lopez's latest injury Sunday night at Charlotte isn't too serious.

The Nets center rolled his right ankle in the third quarter with 9:01 remaining and left the game for good.

Nets coach Avery Johnson said Lopez would be re-evaluated today after x-rays were taken last night.

"He rolled his ankle really bad. He's going to be reevaluated (Monday). So it's just a tough situation for him," Johnson told reporters after the game.

Lopez, who left the arena on crutches, is the main piece in a deal that could bring Orlando's Dwight Howard to New Jersey.

Lopez made his debut on Feb. 19 against Milwaukee after breaking a bone in his right foot during a preseason game. He's been averaging 19.2 points and 3.6 rebounds in the five games he's appeared in so far.

Nuggets expecting Fernandez back

Rudy Fernandez has been out with a lower back strain since Feb. 19 and could be back this week.

According to the Denver Post, Fernandez was expected to have played in last night's win at San Antonio but did not appear in the game.

So far, he's missed Denver's last seven games as he tries to recuperate and return to a depleted Nuggets team that's without Danilo Galinari and Nene Hilario.

The Nuggets have won three straight after the All-Star break after having lost 12 of 16 prior to it.
Adry Torres, who has covered MLB, NFL, NBA and NCAA basketball games and related events, is a regular contributor to Fox News Latino. He can be reached at elpiloto137@gmail.com or follow him on Twitter: @adrytorresnyc.
Follow us on twitter.com/foxnewslatino
Like us at facebook.com/foxnewslatino