NBA Round-Up: Gasol Battle, JJ Barea Makes History & Knicks Dream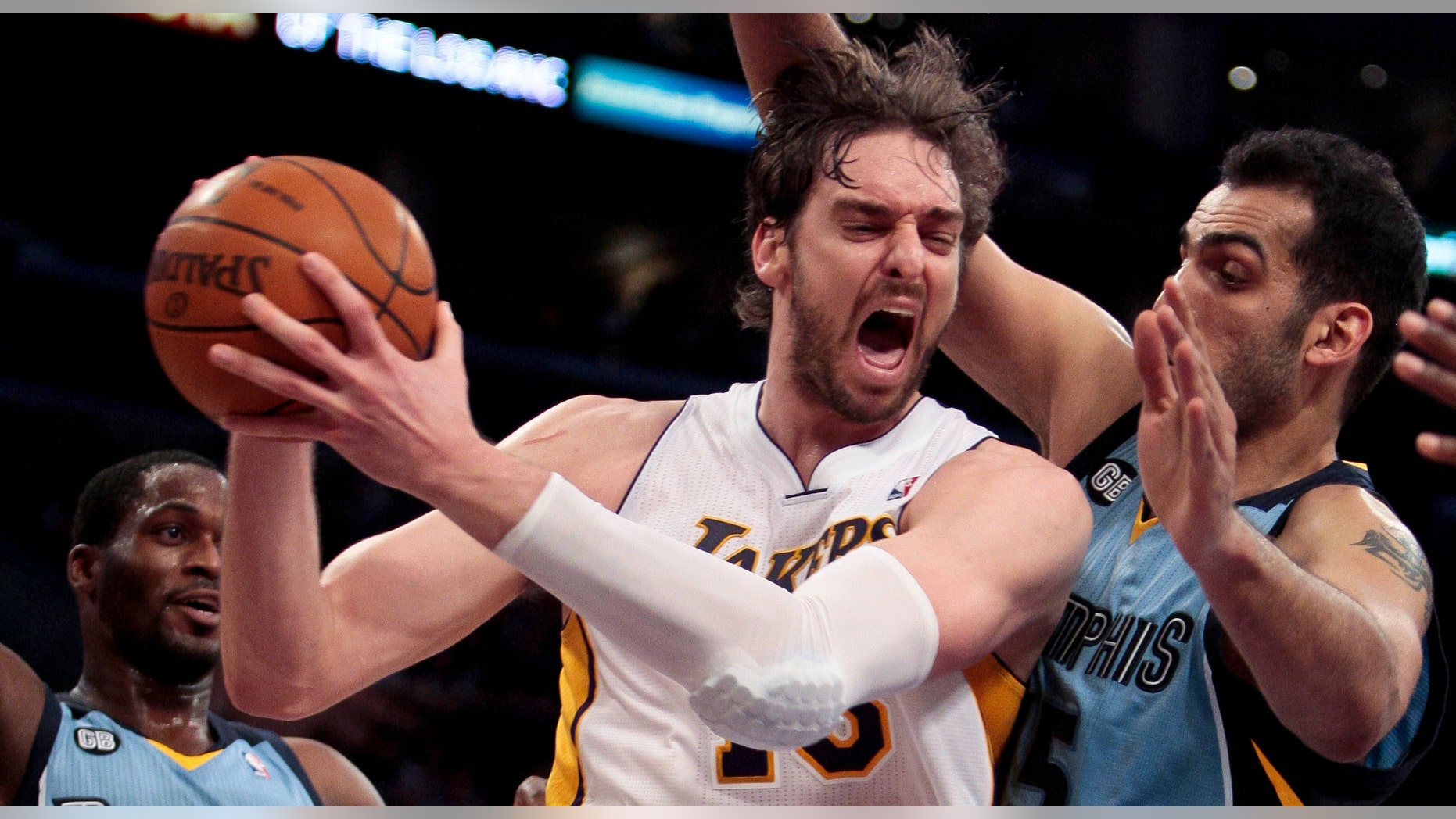 Marc Gasol and Grizzlies Bounce Back
The playoff race in the Western Conference is tight and the Grizzlies can't afford to lose any ground as  four teams, Utah, Houston, Denver and Phoenix, are breathing down their necks. A fifth, Minnesota has a shot to get into the mix, and a sixth, Portland, isn't too far behind.
Marc Gasol and Memphis took matters into their own hands and salvaged their four-game road trip with a win over the Lakers on Sunday night.
The Grizzlies road trip kicked off at Sacramento with a 119-110 loss on Tuesday and followed it up with another defeat in Portland. Their first game of the two-day trip in Los Angeles started with a loss to the Clippers on Saturday.
Pau Gasol had dealt his younger brother nine loses in 12 prior meetings.
Memphis, currently sitting on the sixth sport, is four games behind the Lakers. They will host Minnesota on Tuesday and then go on the road for back-to-back games against Houston, the eighth seed in the West, on Friday and then Milwaukee on Saturday.
March Madness: Mike Rosario Helping Florida
Barea Makes History, Hurt
J.J. Barea has had a tough first year with Minnesota due to numerous injuries that have held him back since coming over as free agent from the defending champions Dallas Mavericks.
Barea had his best games of the season for the struggling Timberwolves on Friday night at Oklahoma City, scoring 25 points, dishing out 14 assists and grabbing 10 rebounds, the team's first triple-double since Kevin Garnett's feat in 2007.
Barea, who according to the Elias Sports Bureau, became the first Latin American-born player to achieve a triple-double, missed Sunday night's win over Denver with a thigh contusion that reportedly happened during the game against the Thunder. His return is questionable.
Ever since Ricky Rubio was lost for the season the Timberwolves have gone into a funk. The double-overtime loss to the Thunder capped a rocky seven-game road trip during which Barea and Kevin Love  had to be separated during a shouting match at Sacramento.
They were in command of the eighth and final spot in the West the night Rubio got hurt and have gone 3-6 since then, dropping to 11th place in the conference.
In the 30 games he's played, Barea has averaged 9.6 points and 4.3 assists.
With Rubio gone, losing Barea's for a stretch of games, and his championship pedigree, on the court would be a serious blow as the T-Wolves try to climb back up and make it to the postseason for the first time since 2003.
NBA: Iverson & DR, Not! Ricky Rubio's Knee, Nene in Wizards-Land
Knicks Focus on the Big Picture
Carmelo Anthony, Amar'e Stoudemire and Tyson Chandler all came to the big city to deliver New York's first NBA title since in over 4 decades.
At some point during Saturday night's win over the Detroit Pistons, a printed image of the Larry O'Brien trophy was placed above each of the lockers in the Knicks locker room.
Before the game Chandler spoke about to the players about what it truly takes to become a champion. He had his ring from his championship with the Dallas Mavericks, an idea broached by the team's manager of player security, 'Big Max', after the team had let one slip at Toronto on Friday night.
It was just his reminder of what the franchise's only goal is after last winning a championship in 1973.
"They're inspiring. They're motivating. Just to see that it gives us something to look up to, look forward to and know where we want to be at; a lot of work that we need to do to get there," said Anthony, who has been struggling offensively.
Anthony said that just to come into the locker room and see the pictures was motivating in itself.
"For us to talk about it and just have something that we can look forward to and know what's our goal at the end of the day is. That's the ultimate goal."
Trail Blazers Even It Up for Canales
The Trail Blazers could be three games behind Houston for the last playoff spot in the West but interim coach Kaleb Canales came away impressed with the way they managed to pull out Sunday night's win Golden State on the defensive end.
Since taking over, Canales has constantly preached about getting after it on defense.
With 8.5 second left, Golden State had a chance to tie but LaMarcus Aldridge got in front of Charles Jenkins and had his arms up as Jenkins threw up a shot that resulted in a airball.
"That's the only clip we're going to watch tomorrow during corrections. The defense was phenomenal. Our communication was great and we got after it," Canales told reporters after the game.
They have lost 10 of their last 14 but are 3-3 with Canales as a coach.
Nocioni Goes Back to Spain
A son will always leave home to explore what the world has for him. Usually they return home after a while.
So after being banished to the end of the bench throughout the entirety of the season in Philadelphia, Andres Nocioni wound up going back to his roots, signing a contract for the remainder of the year with Baskonia of the Spanish ACB league.
The Argentine forward played for Baskonia from 1994 to 2004 and then joined the Chicago Bulls. He led Baskonia to a league title in 2001/02 and also won the Copa del Rey that same year and then again in 2003/04.
He is beloved by the Baskonia faithful and his addition would surely help them down the stretch. Baskonia is currently in third place behind Real Madrid and Barcelona.
Nocioni was basically buried in Doug Collins' rotation with the Sixers this year. With a compacted schedule, one figured that he would have gotten more time on the court. Collins stuck to a rotation and Nocioni just cashed in his check suited up in the team's warmup suit, cheering from the bench. You never heard him complain throughout the ordeal. Instead of bickering to the media of his situation, he waited it out quietly.
Nocioni totaled just 56 minutes in the 11 games he appeared in, most of them garbage time towards the end of Philadelphia victories. He averaged just 1.5 points.
Adry Torres, who has covered MLB, NFL, NBA and NCAA basketball games and related events, is a regular contributor to Fox News Latino. He can be reached at elpiloto137@gmail.com or follow him on Twitter: @adrytorresnyc.
Follow us on twitter.com/foxnewslatino
Like us at facebook.com/foxnewslatino