NBA mulls relocating 2017 All-Star Game over new NC anti-discrimination law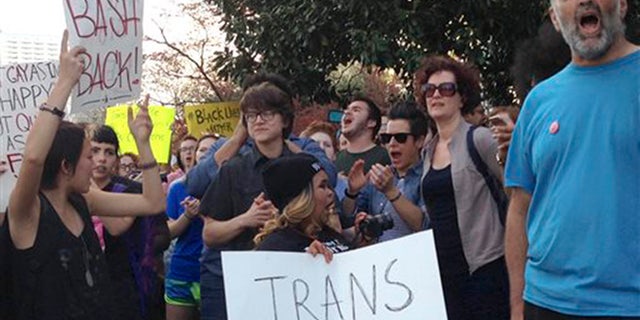 The National Basketball Association issued a veiled threat Thursday to pull its planned 2017 All-Star Game from North Carolina's largest city after the state's governor signed a bill prohibiting municipalities from passing their own anti-discrimination ordinances.
In a Tweet issued from the NBA's verified Twitter account late Thursday, the association expressed "concern that this discriminatory law runs counter to our guiding principles of equality and mutual respect."
"[We] do not yet know what impact it will have on our ability to successfully host the 2017 All-Star Game in Charlotte," the statement read.
"The NBA is dedicated to creating an inclusive environment to all who attend our games and event," the association said.
Republican Gov. Patrick McCrory approved a bill earlier in the day barring local laws that would extend anti-discrimination protection to lesbian, gay, bisexual and transgender residents.
The move came after the state's Republican-controlled General Assembly sharply criticized a new Charlotte ordinance that would strengthen such protections, including the ability for transgender people to use restrooms matching their gender identity.
The city ordinance, championed by Democratic Mayor Jennifer Roberts, was to take effect on April 1.
Roberts said legislators who supported the new state law were "on the wrong side of progress."
McCrory said the Charlotte ordinance would have violated the "basic expectation of privacy in the most intimate of settings," calling it "government overreach and intrusion."
There was no immediate word from the NBA on when an official decision regarding the game's relocation would be made.
The Associated Press contributed to this report.