NBA G League player Zeke Upshaw dies after collapsing on court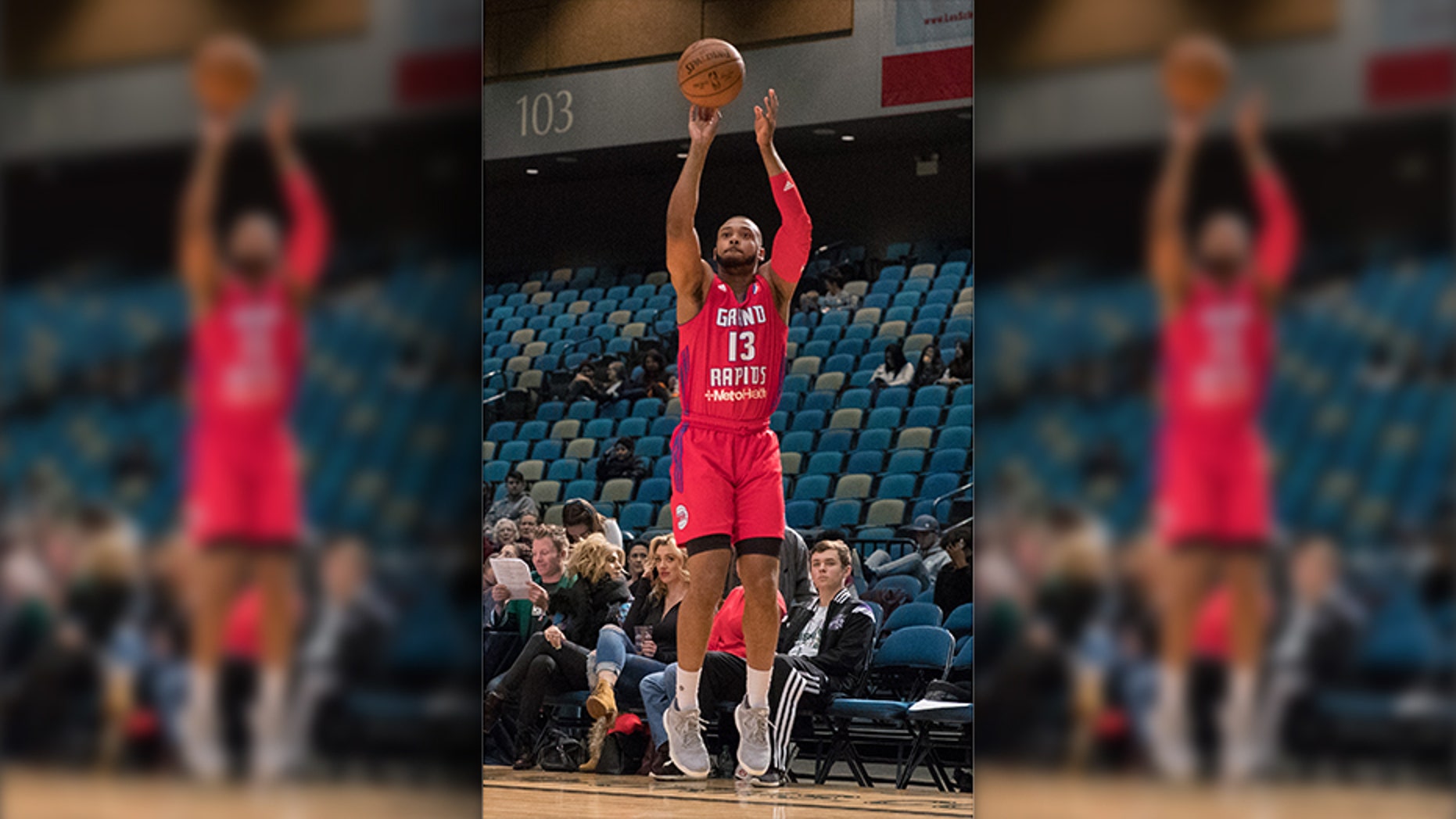 An NBA G League player for the Grand Rapids Drive died on Monday, two days after he collapsed on court during a game with the Long Island Nets. He was 26.
Zeke Upshaw died at 11:16 a.m. Monday after being under a doctor's care, his mother, Jewel, said in a statement released by Grand Rapids Drive.
"After continued efforts from the medical team at Spectrum Health, Zeke made his transition at 11:16 a.m. To family, friends, teammates, coaches, fans, and confidants, thank you for all your prayers and support during this most difficult time," the statement read, according to MLive.com.
"We ask that you respect our privacy at this time. Details of his memorial will be announced at a later date. We'd like to thank the many doctors and nurses at Spectrum Health for their efforts in caring for our son. We'd also like to thank the Grand Rapids Drive for the support they have extended to our family," it added.
There was 50 seconds remaining in Saturday night's game when Upshaw tumbled to the floor, team spokeswoman Sarah Jbara told MLive.com. He reportedly went into cardiac arrest and was taken off the court on a stretcher.
The next 24 hours remained a critical time for Upshaw as he fought to stay alive. The player scored 11 points to help the Drive earn a playoff spot in the regular-season finale. It was his second season playing with the Drive.
The 6-foot-6 swingman from Chicago played three seasons at Illinois State. He transferred to Hofstra to finish his last year in college.
The Associated Press contributed to this report.