NBA fines Nene for escalating an altercation in Rockets Game 1 win over Spurs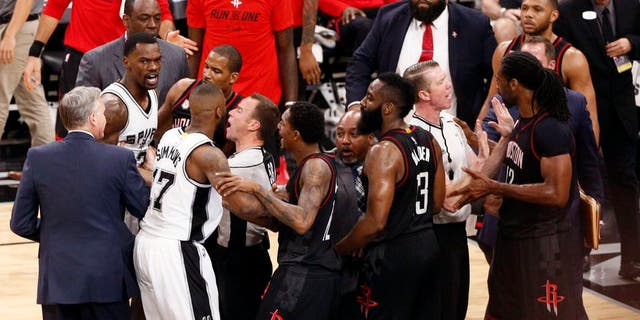 Rockets center Nene has been fined $15,000 for "escalating an altercation," the NBA announced on Wednesday in an official release. The incident, which occurred near the end of the third quarter of Houston's 126-99Game 1 win over the Spurs, didn't seem like much.
It was enough to get Nene ejected at the time, however, and because he went above the shoulders when shoving San Antonio centerDewayne Dedmon, the league believed it warranted some additional punishment.