NBA fines Celtics Marcus Smart for making an obscene gesture during Game 2 loss to Bulls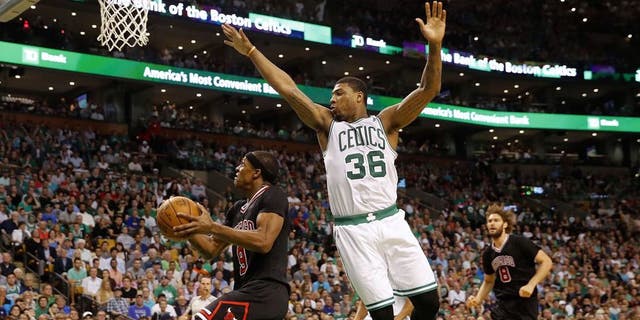 NEWYou can now listen to Fox News articles!
Celtics guard Marcus Smart has been fined $25,000 for "making an obscene gesture on the playing court," the NBA announced on Wednesday. The incident occurred midway through the fourth quarter of Boston's Game 2 loss to the Bulls at home Tuesday night, and can be seen here.
The release didn't specifically say whether Smart directed the gesture at a fan, but we'd imagine that was the case.
"Obviously, I've been told of the gesture," Celtics head coach Brad Stevens said Wednesday during a conference call. "I saw a brief video clip of it but, from my clip, from the angle that I saw, I couldn't tell. But obviously if he made a gesture, it's unacceptable, and that will be handled by the league."
The Celtics trail the Bulls 2-0 in the best-of-seven series. Game 3 is in Chicago on Friday.
Greg M. Cooper-USA TODAY Sports | Greg M. Cooper