NBA execs say Bismack Biyombo is nearing max-deal money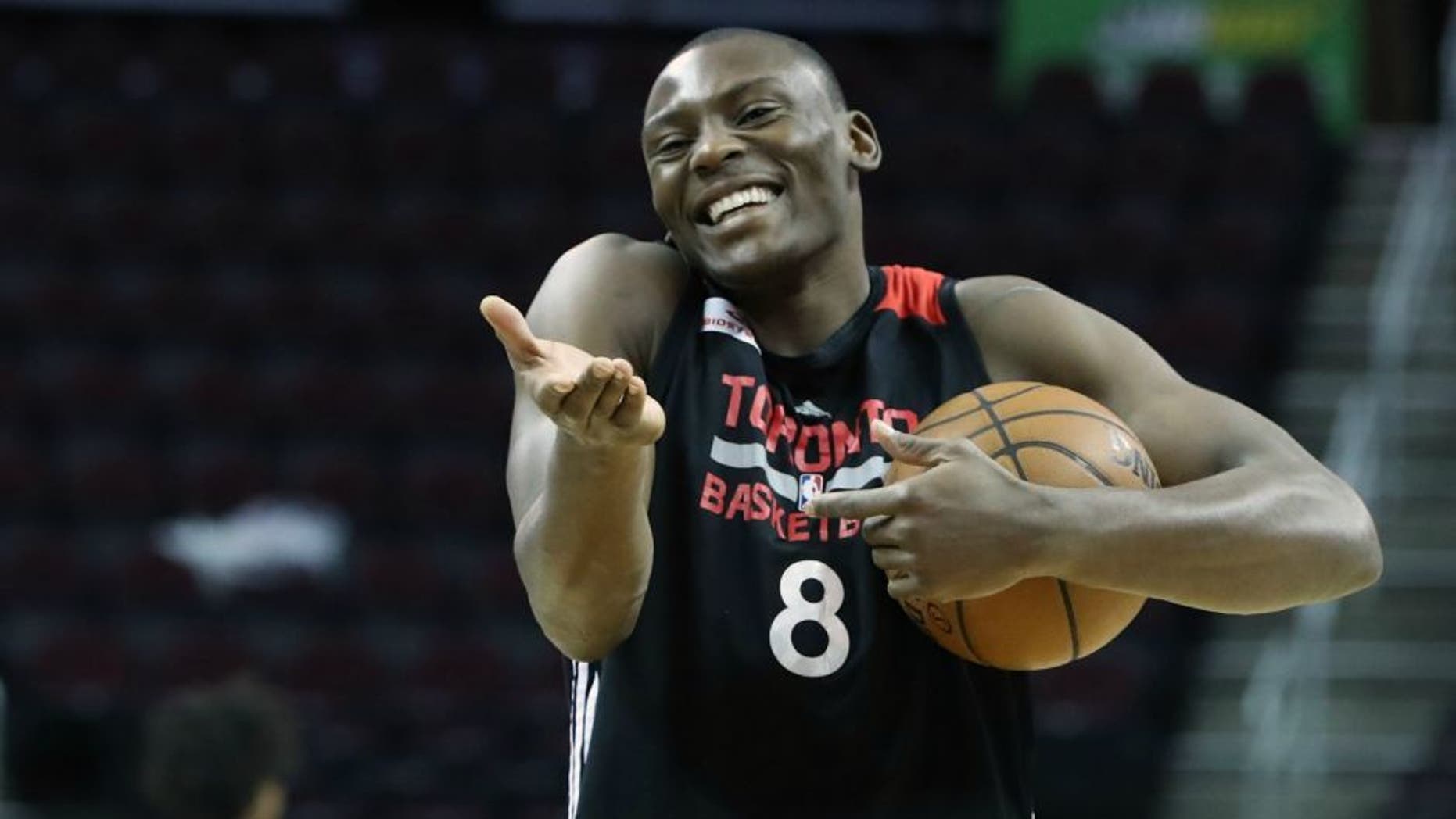 Bismack Biyombo is having a bonkers postseason, to put it lightly.
The Raptors' 23-year-old big has ripped down a playoff-leading 174 rebounds through Toronto's 18 postseason games -- 38 boards more than the playoffs' second leading rebounder, Oklahoma City Thunder center Steven Adams.
Between this inhalation of boards and his rapidly growing collection of poster blocks, Biyombo has manhandled his way into front office conversations around the league. The question now is, how much money does a young rim protector like Biyombo command in the NBA's shifting, soon-to-be cash-rich free agent market?
According to one NBA general manager: a lot. Maybe even as much as $20 million a year.
The Sporting News' Sean Deveney published a piece Wednesday about how NBA front offices are approaching Biyombo's free agent possibilities. He cites an anonymous Eastern Conference general manager as saying the Congolese center will benefit big time from the NBA's upcoming cap spike and the relative thinness of the free agent market.
"For someone like [Biyombo], I think when look at a guy like Tyson Chandler and what he got from Phoenix last summer [ four years, $52 million]. That's where you start for a contract. But you factor in the cap spike and it's probably going to be high, I'd say $16-17 million. It'll be a heck of a $17 million-per-year gamble...with the way free agency could wind up going, three years and $60 [million] would be my guess."
The best case scenario for a team taking a flyer on Biyombo: a strong, top-shelf defender.
"Tyson Chandler, Ben Wallace, someone like that," the GM said. "That is what you hope [Biyombo] becomes next year. He is never going to be a big-time offensive guy. But as much scoring that goes out to the perimeter, that would not matter on a lot of roster. He can be a starter somewhere."
Exactly where Biyombo will land remains the question. The Lakers, a usual suspect, could spring for him to complement a young but incomplete frontcourt. At the very least, he could slide in as an expensive improvement for an outgoing and thoroughly defeated Roy Hibbert.
Dan is on Twitter. Tristan Lite? Hibbert Plus? Mutombo 2.0?