NBA denies officiating bias against Jeremy Lin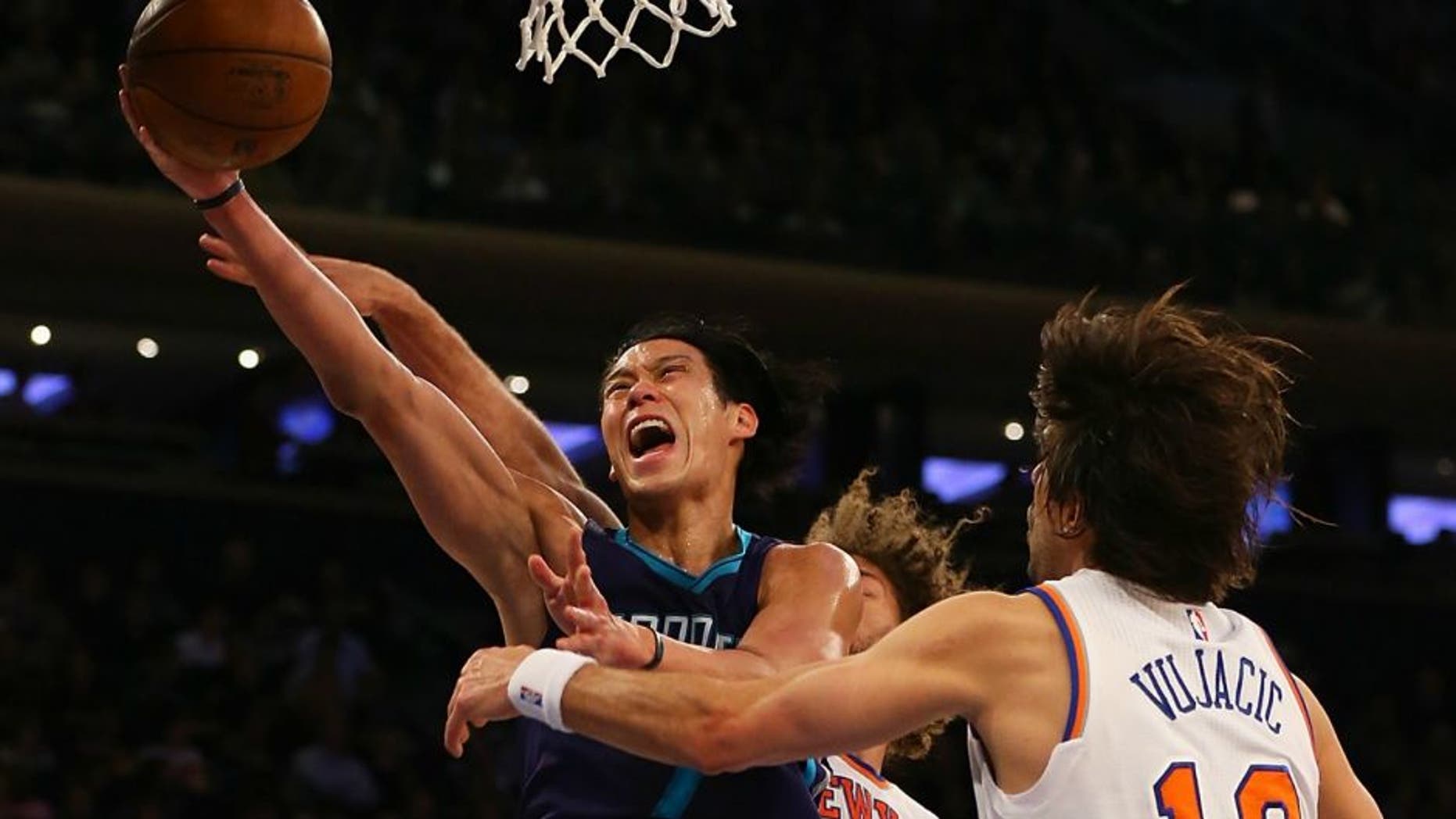 The NBA responded to a New York Times article about a fan-made video showing Charlotte Hornets guard Jeremy Lin getting clotheslined, bumped and slapped during games without drawing a flagrant foul.
The six-and-a-half-minute video, titled Jeremy Lin: Too Flagrant Not to Foul, was posted to YouTube on April 5 and includes a letter to NBA commissioner Adam Silver suggesting the league and its officials had an anti-Jeremy Lin bias. Since the New York Times article on the clip was published on Thursday, the video has reached nearly 1.3 million views.
On Friday, the league responded with a statement. "After reviewing our extensive officiating database, we have found no data that suggests Jeremy Lin is disadvantaged by our officiating staff," the NBA said, citing the league's set of criteria on fouls.
"While some of the plays in the video involved hard contact, none was subsequently deemed a Flagrant Foul given the full circumstances, angles and comparables from past games."
The NBA also used leaguewide foul statistics, saying Lin ranked 21st among all players in drives to the basket with 1,537, but is seventh highest in drawn fouls among the 23 players with more than 1,500 drives.
"Furthermore, given the infrequency of flagrant fouls (roughly 1 per every 500 foul calls), it is not statistically significant that none of Mr. Lin's 814 fouls drawn were deemed flagrant."