NBA commentator tells wild story about OJ Simpson slow-speed police chase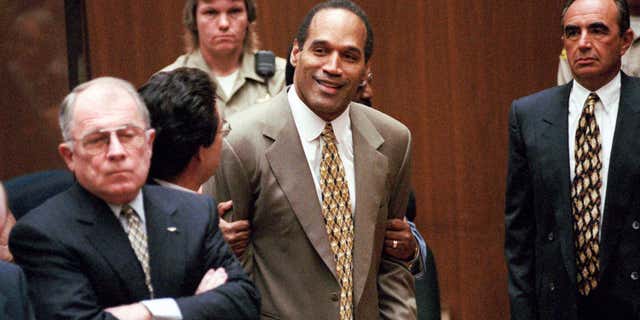 NEWYou can now listen to Fox News articles!
Jeff Van Gundy, during ABC's telecast of the NBA Finals on Friday night, revealed a wild anecdote alleging a reason the white Bronco carrying O.J. Simpson was riding so slowly on that epic night of June 17, 1994.
The slow-speed chase in Los Angeles that culminated in Simpson's arrest on murder charges occurred simultaneously with Game 5 of the NBA Finals between the Knicks and Rockets at the Garden. Van Gundy was a Knicks assistant coach to Pat Riley.
Van Gundy told the tale Friday after a promo for the new Simpson documentary, "O.J. Made in America,'' that will air Saturday on ABC.
According to Van Gundy, Riley had traveled that summer to Los Angeles and bumped into Al Cowlings, Simpson's old friend and the owner and driver of the Bronco, at a car wash. Cowlings, a Riley acquaintance, motioned to the Knicks coach.
"He waved him over and proceeded to tell him the story of why he was driving so slow was O.J. wanted to hear the end of the game on the radio before he pulled in,'' Van Gundy said. "When Coach Riley told us that story, I was mesmerized by what really goes on. Like I could just see him having a gun to his head and saying: 'Turn up the radio so I can hear the last few minutes.' ''
The Knicks-Rockets telecast that night is best remembered for its split screen showing the game and the slow-speed chase.
Click for more from the New York Post.