NBA champion Warriors' miscues put them on brink of playoff elimination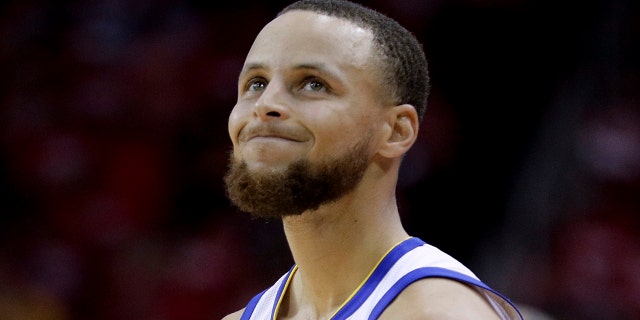 NEWYou can now listen to Fox News articles!
The defending NBA champion Golden State Warriors are on the brink of failing to make the NBA Finals for the first time in three seasons after falling to the Houston Rockets in Game 5 on Thursday night, 98-94.
The Warriors were better than the Rockets in field goal percentage (44 percent), three-point field goal percentage (38.5 percent) and rebounds (51), but it was a few miscues that put Golden State at a disadvantage toward the end of the game.
Quinn Cook, who normally doesn't get the green light late in games, missed a three-pointer with 42 seconds left. With 13 seconds left, Stephen Curry missed a floater that would have put Golden State up by one. Then after the Rockets' Trevor Ariza missed a free throw, the Warriors got possession only to have Eric Gordon steal the ball away from Draymond Green – ultimately sealing the game for Houston.
Despite the loss and facing elimination, Warriors head coach Steve Kerr said he wasn't worried.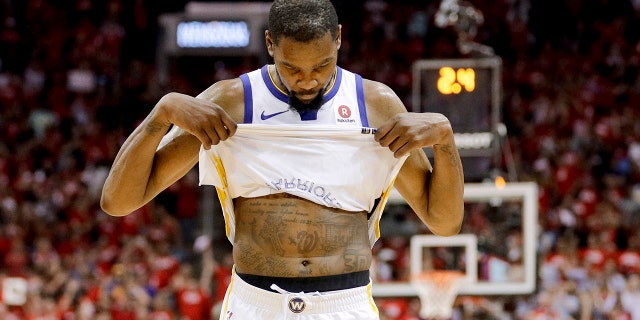 "I feel great about where we are right now," Kerr told reporters at the end of the game, according to ESPN. "That may sound crazy, but I feel it. I know exactly what I'm seeing out there, and we defended them beautifully tonight. We got everything we needed. Just too many turnovers, too many reaches, and if we settle down a little bit, we're going to be in really good shape."
Curry added that he was excited to go back home for Game 6.
"Because I think the way we've played the last two games, we've played good enough to win and just haven't gotten the job done," he said. "So, going home Game 6, the way we played tonight, if we can repeat that, take care of turnovers, just stay mentally locked in on the details for 48 minutes, we know we can get a win. Just with the talent we have on this team and the resiliency and what not, you know, we can get the job done."
The Warriors have won two out of the last three NBA titles and are widely considered to be the best team in the league since the Michael Jordan-era Chicago Bulls.