Navy Leap Frogs capture amazing video parachuting into Phillies ballpark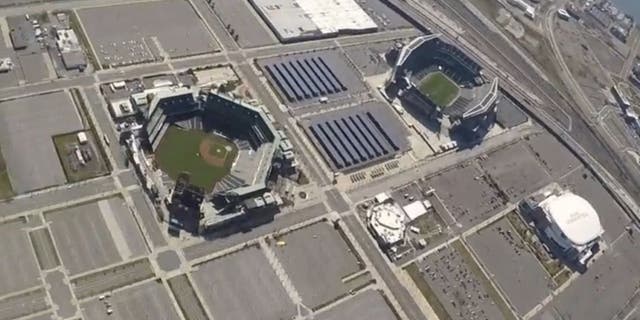 Before the Philadelphia Phillies take the field for their home opener on Monday afternoon, fans (and players) will be treated to a show from the U.S. Navy Parachute Team, the "Leap Frogs." They'll be dropping into Citizens Bank Park from above in what's become an awesome tradition for the parachuters.
Executing the jump from a plane takes practice, which is why the Leap Frogs shared this video of their test run, showing what it feels like to pull off the stunt.