Nats' Papelbon suspended 3 games for throwing at O's Machado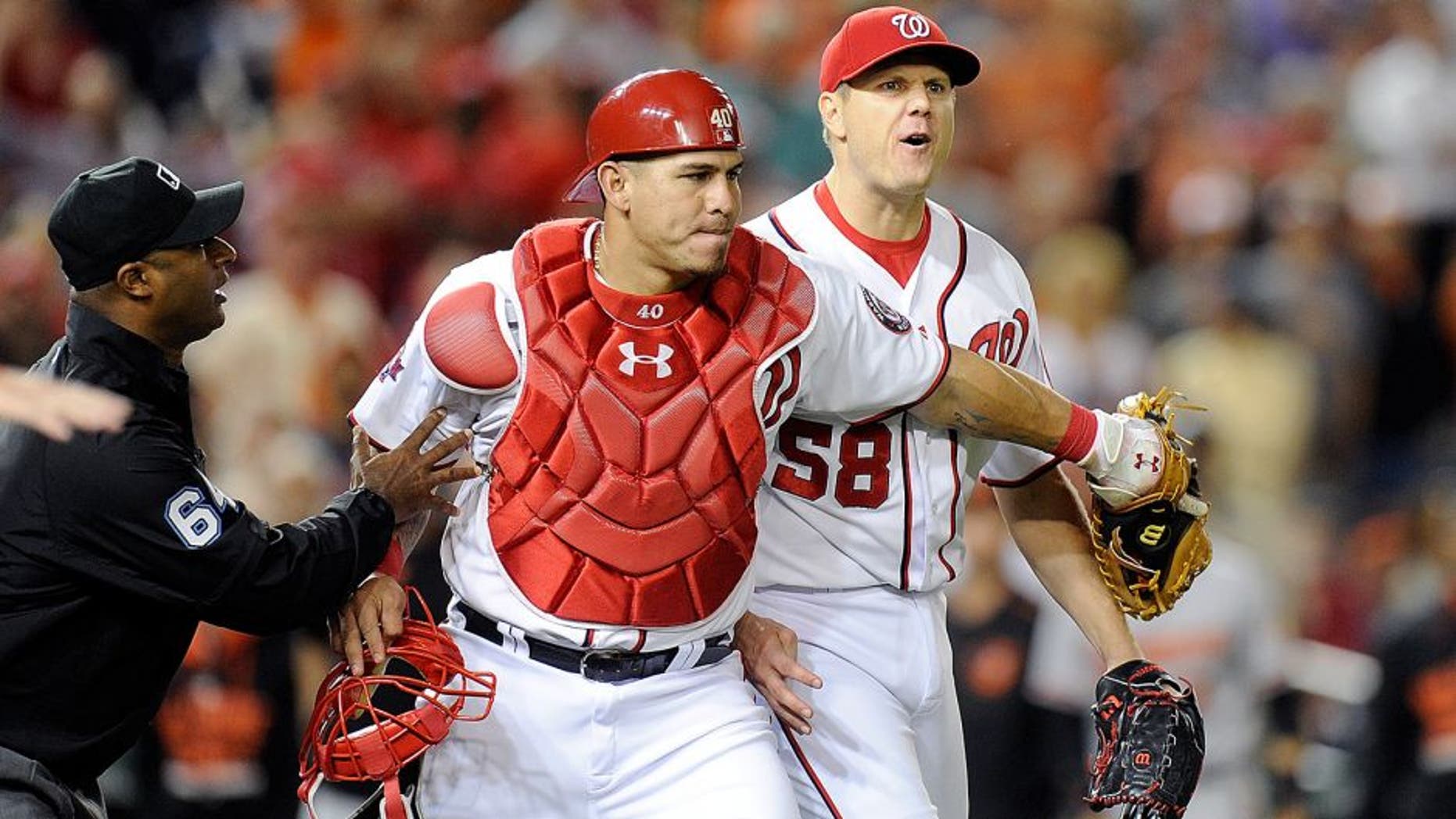 Washington Nationals closer Jonathan Papelbon has been suspended for three games for hitting Baltimore Orioles third baseman Manny Machado with a pitch Wednesday.
The decision was announced by the league Friday, and the Nationals said soon after that Papelbon will appeal the suspension.
Machado was hit in the ninth inning -- two innings after he hit his 30th homer of the season.