Nats' Espinosa diagnosed with hamstring strain, likely out for season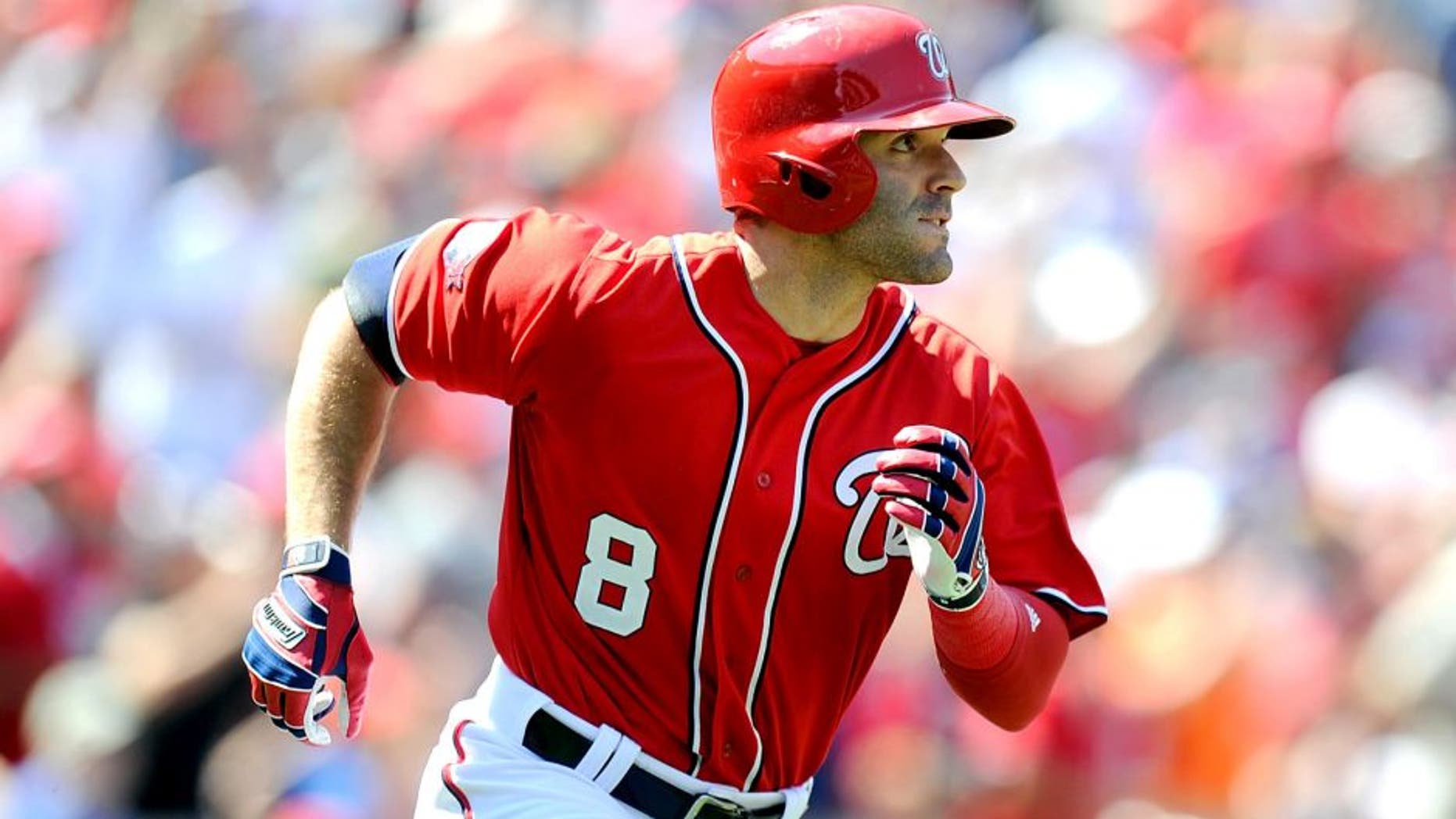 Danny Espinosa has been a valuable asset for the Washington Nationals this year, but it appears as though his influence on the team for the season has come to an end.
The Nationals discovered Tuesday that the 28-year-old utility man has a tear in his right hamstring, which he believes to have sustained last week while pinch running, according to manager Matt Williams.
"The Philly game, when he scored from third, he really felt it," Williams said. "Don't know exactly if that was the cause of it or he had issues with it before. Nothing that was alarming before. But that night, it really got him. Since then, he hasn't been out there and he's been trying to get it better. It was markedly better the last few days, which is a good sign, but he hasn't done much either."
Espinosa, a natural middle infielder, has filled in at a variety of positions for the injury-plagued Nationals this year, including first base, third base, and left field in addition to the two middle-infield positions.
While the Nationals have not officially declared Espinosa out for the season, it's likely he won't return to action before the team has finished its 12 remaining games on Oct. 4.
"We'll have to see how he reacts," Williams said. "He's reacted well to all the treatment. That'll be an everyday thing. … We're going to have to be cautious."
(h/t Washington Post)