Nationwide is on Dale Earnhardt Jr.'s side again, with 2 new commercials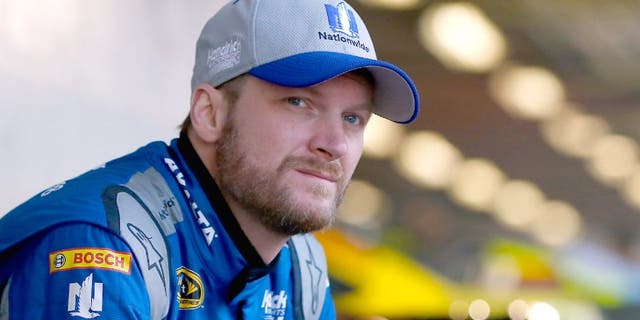 Dale Earnhardt Jr. is not only NASCAR's most popular driver; he's also one of the most visible, and that will increase in Sunday's Daytona 500, where Earnhardt will be featured in two new Nationwide commercials.
Nationwide is using the commercial to showcase the different aspects of Earnhardt's personal and business lives and how the Columbus, Ohio-based company has solutions to fit those facets.
"When people think of us, they think of us as an automobile insurance company, and that's a good thing," said Terrance Williams, chief marketing officer at Nationwide. "We're trying to convey the breadth of what we do."
Williams said Earnhardt is an ideal fit for the company because his family has been premium-paying Nationwide clients for more than 35 years and Earnhardt himself has been a client for 25 years.
"With us, I think it's an authentic relationship," said Williams. "He connects well with us. ... He's just a regular guy. People relate to him."
As part of the deal, Earnhardt will run four special paint schemes for Nationwide this year: A Batman scheme at Auto Club Speedway, a Nationwide Children's Hospital scheme at Kentucky Speedway and two others ones that will be revealed at a later date.
Two of the new television spots will debut during the Daytona 500 on Sunday (FOX, noon ET) and will be refreshed throughout the NASCAR season.
"There's a lot more to Dale Jr. than meets the eye," said Williams. "There's the racer we all know and love. But he's also a business owner, an animal lover, a soon-to-be husband, and more. For every real part of Dale Jr., particularly the sides of him that most people might not know, there's a Nationwide product or policy to protect it."
The series will show "other sides" of Earnhardt: Boss Man Dale, who runs his company, JR Motorsports, with a firm handshake; Water Cooler Dale, the break room buddy; and Animal Whisperer Dale, the animal lover.
The 30-second spots were filmed in December 2015 at JR Motorsports and Dirty Mo Acres, Earnhardt's property in Mooresville, North Carolina, and were developed with Ogilvy & Mather Advertising of New York.