Nation's top JUCO prospect decommits from Tennessee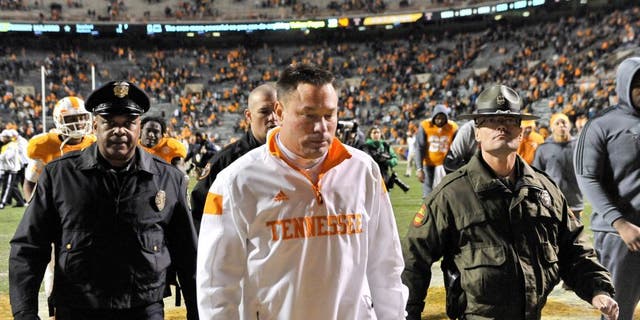 Tennessee's 2016 recruiting class took a hard hit Tuesday night, as defensive end Jonathan Kongbo decommitted from the Volunteers only a month out from National Signing Day. Kongbo is currently rated as the No. 1 junior college prospect in the nation by 247Sports.
Kongbo was the only five-star prospect committed to the Vols 2016 recruiting class. A native of British Columbia, Canada, the 6-foot-5, 264-pound lineman recently received scholarship offers from Alabama, Ole Miss, Oregon, USC and Washington.
The defensive end has already used one of his five official visits on a trip to Tennessee, Nov. 28 for the Vanderbilt game. Kongbo committed during his official visit to Knoxville.
Just prior to the current NCAA-mandated dead period for recruiting, Tennessee defensive line coach Steve Stripling made the trip to the Northwest to visit Kongbo and his family. Once the dead period ends, Jan. 14, expect Tennessee coaches to once again pay the defensive end a visit.