Nationals see chances slipping away in wake of bullpen failures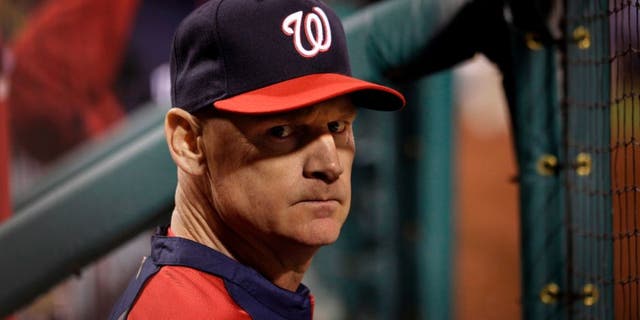 Bringing in closer Jonathan Papelbon at the trade deadline was expected to have a ripple effect on the bullpen of the Washington Nationals.
Instead, the failures of the bullpen may wind up among the lowlights of an underachieving season after the Nationals blew a pair of late two-run leads in consecutive 8-5 losses to the St. Louis Cardinals.
The back-to-back meltdowns have left Washington trailing the first-place New York Mets by 6 1/2 games in the National League East and wondering what might have been.
"These are two big losses and I had my hand in both of them," said reliever Casey Janssen, who served up a walk-off three-run homer to Brandon Moss in the bottom of the ninth inning Tuesday as St. Louis rallied for five runs over the final two innings.
"Oh man, that's one that hurts," Nationals right fielder Bryce Harper said of the latest setback. "Had a great team on the ropes. Being able to win a game against the Cardinals is huge. They're a great team over there. They capitalize on mistakes."
Janssen also was the main culprit in Monday's 8-5 loss, failing to protect a two-run lead in the seventh inning, but Felipe Rivero and former closer Drew Storen have each mangled chances to limit the damage over the past two nights.
Meanwhile, Papelbon was a spectator in both games - "We want him closing games out," manager Matt Williams said - and has made only 11 appearances for Washington, converting all five save chances.
(h/t Washington Post)