Nationals' Papelbon: 'Cool as a cucumber' key to postseason success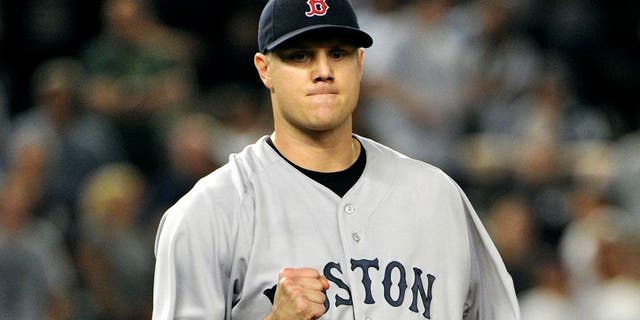 Recently acquired Washington Nationals closer Jonathan Papelbon has pitched in more than his share of postseason games, so getting swept in a three-game series by the New York Mets didn't faze him.
Papelbon, imported from the Philadelphia Phillies last week due in part to his success in high-leverage situations, prefers to take a long-range view even after the Nationals fell into a tie with the Mets top the NL East.
"You don't always have to necessarily have the most talent," Papelbon told reporters Monday before the start of a four-game series against the visiting Arizona Diamondback. "You have to have a team that knows how to play well together. And so far, so good. I like what I see. And I think as the season goes on and we get into this playoff race, I think this team will become closer and closer together."
Papelbon has made only one appearance since the trade, closing out a victory over the Miami Marlins to improve to 18 for 18 in save chances this season. The owner of a 1.00 ERA in 18 postseason appearances with the Boston Red Sox, Papelbon feels he knows the formula for success in the playoffs.
"I think the thing here is, each guy stays focused on what we're good at and what we do well," Papelbon said. "You take that into the playoffs. You don't change anything in the playoffs. They're bigger games, but in the playoffs, cool as a cucumber always wins. And I think that we've got a lot of cool guys on this team."
(h/t csnwashington.com)