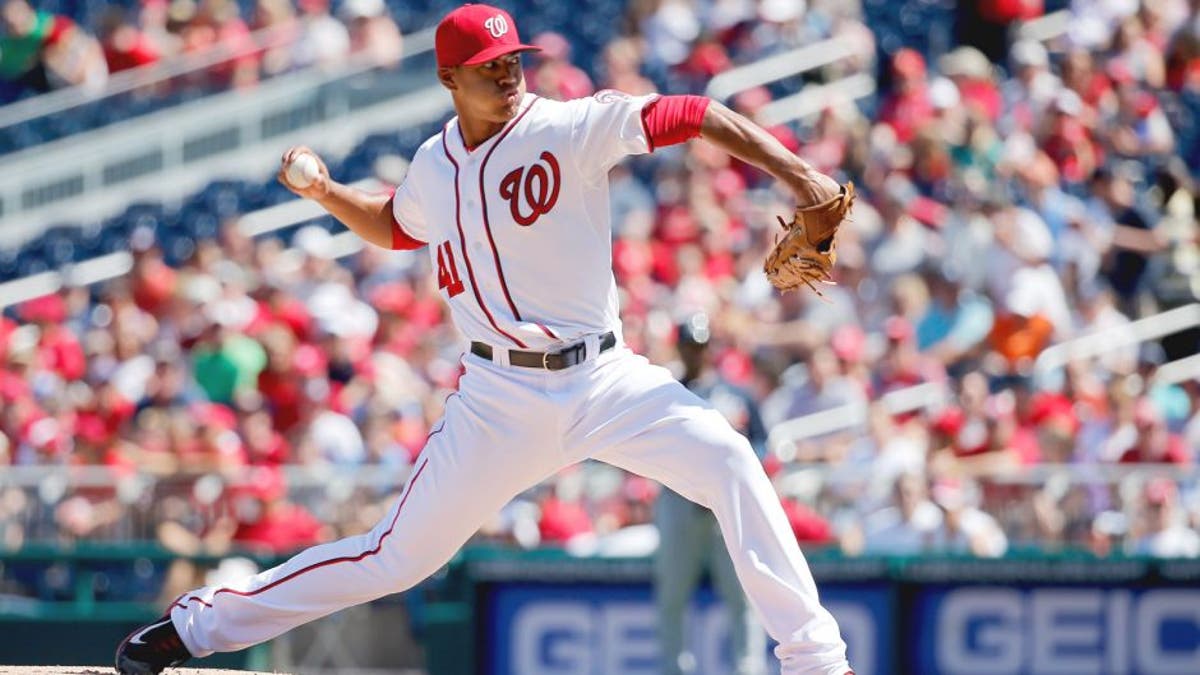 After a rocky start on Sunday, Washington Nationals rookie Joe Ross may not throw a pitch for a while.
"That's a big discussion for us," manager Matt Williams said after Sunday's game. "Again, we have to understand where he's at. The territory he's in. What options we have going forward. We'll make decisions. We have a few days to make those, certainly. We'll move forward on those when we can."
In his 13th start of the season, Ross gave up four earned runs on five hits and three walks over 4 1/3 innings, failing to strike out a batter for the first time in his professional career.
Although the 22-year-old righty has only pitched 73 2/3 innings for the Nationals this season, he has also hurled 76 innings in the minors this year, which brings his innings total up to a career-high 149 2/3 innings.
"I feel fine, whenever my name is called, to go pitch for the next outing," Ross said. "But I guess we'll see what happens."
Ross, who is 5-5 with a 3.79 ERA, 20 walks, and 68 strikeouts with the Nationals this season, admits that fatigue might be settling in.
"Maybe a little bit," said Ross, who is the younger brother of Padres pitcher Tyson Ross. "I just didn't have my best stuff today overall, but it's late in the season so that could be a factor, but I feel fine right now.
"I can tell when it's not jumping out of my hand, but just trying to execute pitches. I think if you try to overcompensate, I kind of get myself in trouble."
(h/t Washington Post)