Nationals' collapse 'hard to swallow,' Werth says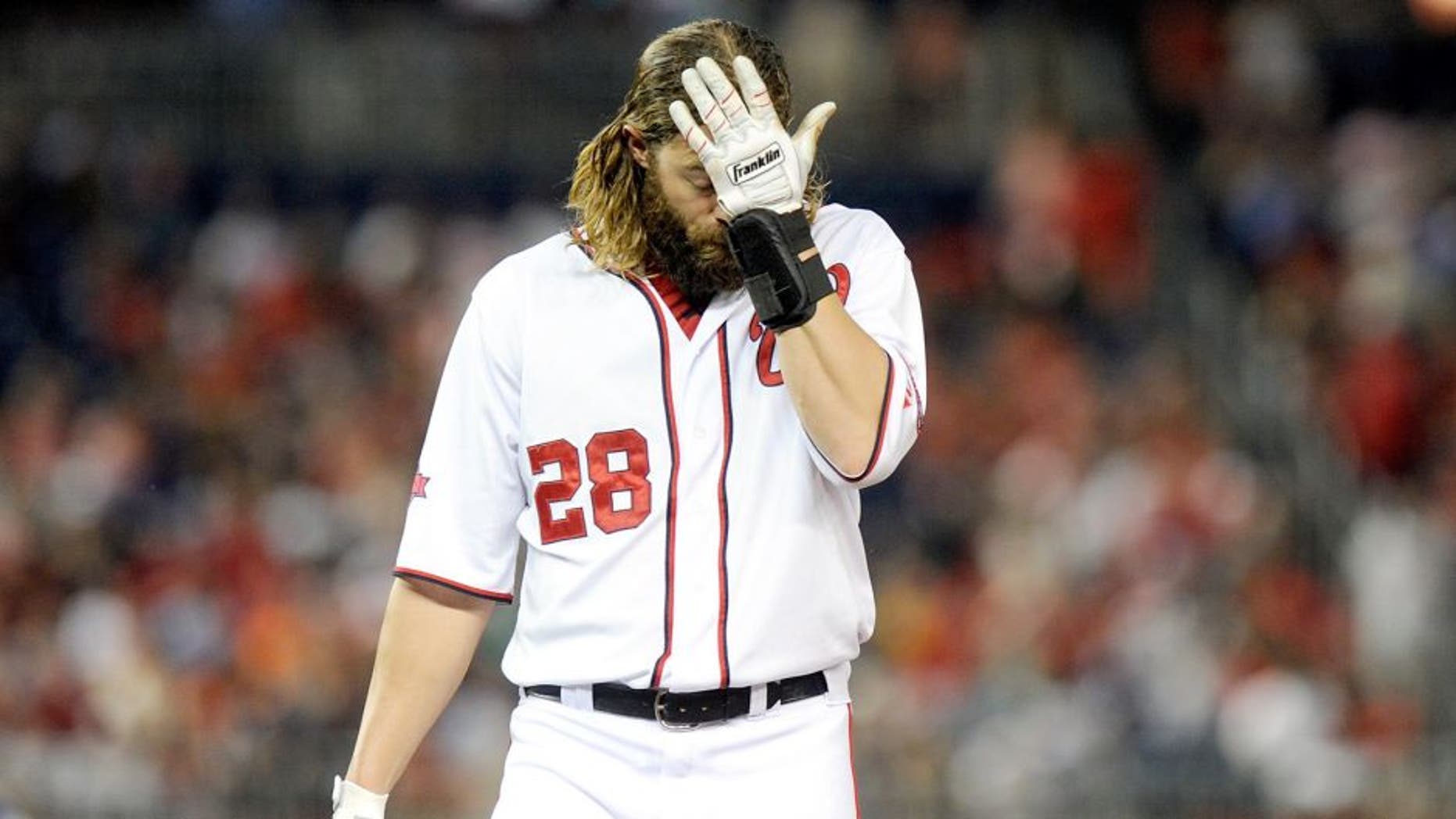 Jayson Werth did all he could to help the Washington Nationals win on Monday, slugging two home runs in an 8-7 defeat of his former Philadelphia Phillies, but he knows it will take more than just a pair of home runs for the Nats to make the playoffs. It'll take an outright miracle.
Even with a win on Monday, Washington is 9 ½ games back of the NL East-leading New York Mets with 19 games remaining in the regular season.
"I think about it a lot. It's disappointing." Werth said, per the Washington Post. "I think about it as opportunity lost. We had a lot going for us going into the season, and it's not over by any means, but you just get the sense that we just let this one slip through our grasp a little bit. It's unfortunate. It's hard to swallow."
What is hard to swallow, in particular, for the Nationals isn't just that they are poised to miss out on the playoffs, but that they were atop the NL East standings for the bulk of the first half of the season and held a two-game lead over the Mets at the July 31 non-waiver trade deadline.
The Mets are 30-11 since that point; the Nationals: 19-23.
"Right now," he said. "I think at the end of the season we'll look back and look at it as an opportunity wasted."
(h/t Washington Post)