Nate Diaz wants Eddie Alvarez for his next fight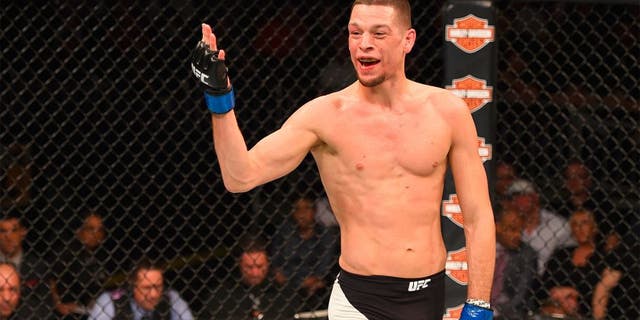 Following a dominant win over Michael Johnson in his last fight, Nate Diaz has his sights set on No. 1-ranked lightweight contender Eddie Alvarez for his next bout in the UFC.
According to sources speaking to "UFC Tonight," Diaz has zeroed in on Alvarez for his next opponent and he recently launched his offensive to land the fight on Twitter.
Alvarez just recently defeated former lightweight champion Anthony Pettis to earn the No. 1 ranking in the division while clamoring for a title shot in 2016.
Unfortunately for Alvarez, lightweight champion Rafael dos Anjos is already matched up with Conor McGregor at UFC 196 and the fight between Tony Ferguson and Khabib Nurmagomedov in April has already been touted as a No. 1 contender's fight as well.
Whether that title shot comes to fruition remains to be seen, but Alvarez hasn't been guaranteed a chance to compete for the championship nor has he expressed interest in taking any other fights in the interim.
Diaz hopes to land the fight but as of now there's been no word on whether or not Alvarez will actually entertain the idea.