Nate Diaz explains how and why he had to sneak into UFC 205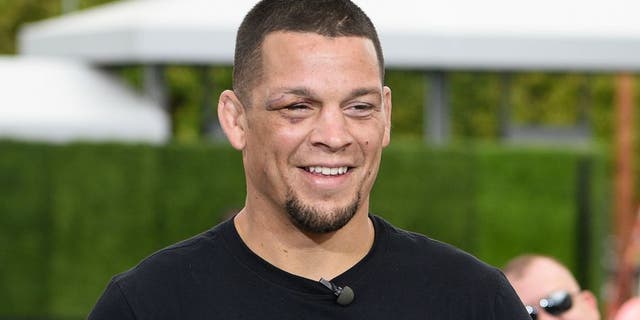 While the UFC was hosting one of the biggest events in the sports history, one of the promotions biggest stars was just trying to find a way inside the building.
The UFC invaded New York City last November at UFC 205 for its first card in the state in over two decades and you would think Nate Diaz, one of the UFCs more recognizable stars, would get a front row seat for the star-studded card. Especially considering it was headlined by his rival Conor McGregor.
But that wasnt the case according to Diaz. Not even close, actually.
They didnt give us tickets, Diaz told Ariel Helwani on The MMA Hour. I snuck in that [expletive]. Some dude that works security that saw us trying to get in -- we were just trying to buy tickets I text [expletive] Dana like, Whats up? and he was like, Man, were sold out. And Im like, I dont give a [expletive], I dont want a ticket. Grab me at the front door and walk my ass in. [Expletive] you talking about, I dont have tickets, Im sorry. Thats crazy!
Diaz says he eventually was able to get into the event thanks to some security guards but he also had to watch the show from the nosebleeds.
I went to the top and there was some, like, booth up there, Diaz said. It was just me and my brother. We got in kind of crazy -- one guy snuck me in one way and another guy snuck my brother in another way. Thats crazy. I just wanted to go to the event. I was like, I swear I wont make a ruckus.
McGregor made history that night by becoming the promotions first ever simultaneous two-division champion. And it appears Diaz thinks the UFC wanted all the attention on "Notorious" and not a potential trilogy fight.
Josh Hedges/Zuffa LLC | Zuffa LLC via Getty Images