NASCAR's Steve O'Donnell addresses restart rule after competitors raise questions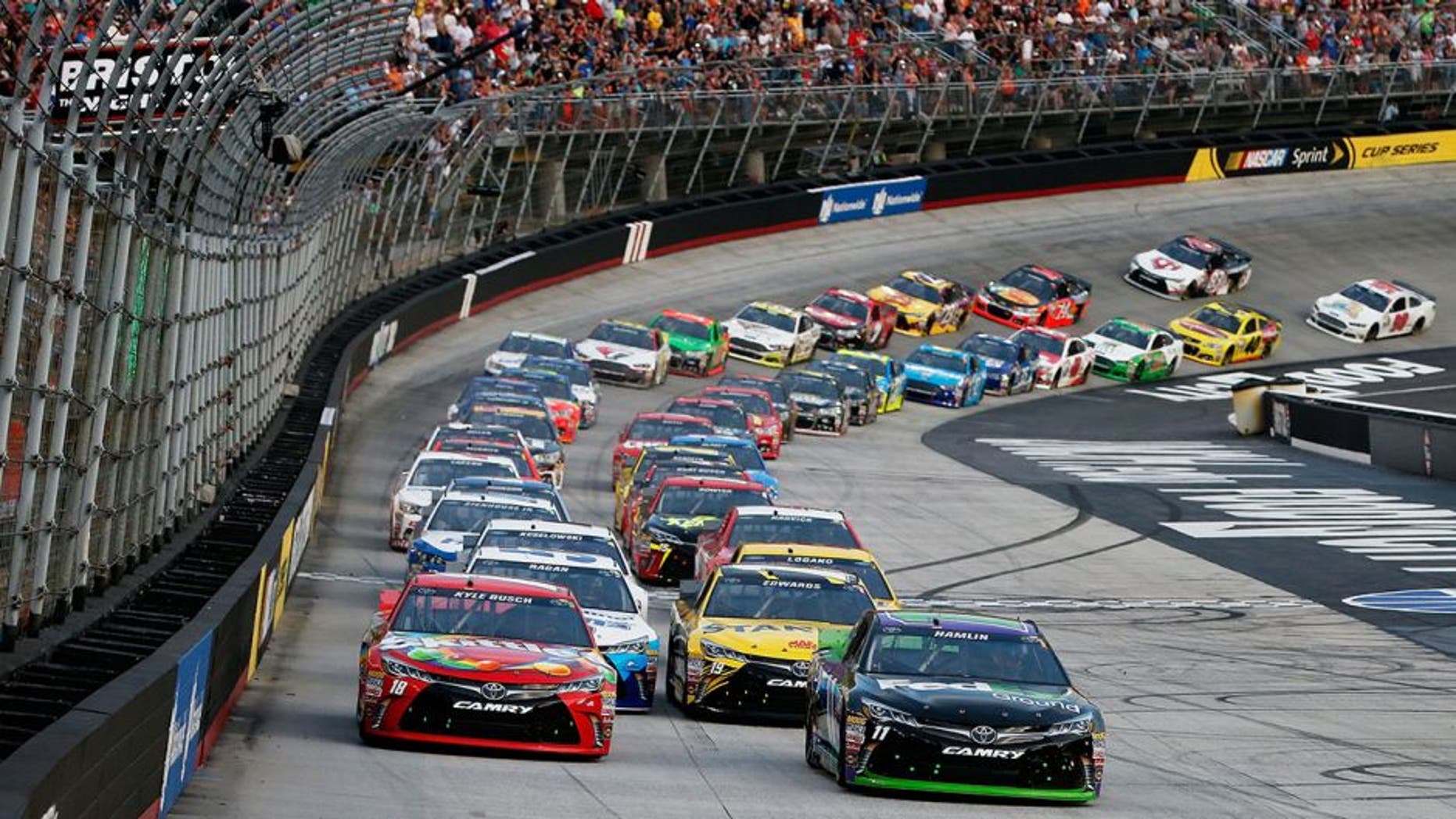 With restarts an increasingly topical debate subject among drivers, a senior NASCAR official said Monday that officials wants drivers to police themselves so that the sanctioning body doesn't have to.
"(Restarts) certainly garner attention, but it's one of those (items) that we've told the drivers that we'd like to leave it in (the drivers') hands," NASCAR executive vice president and chief racing development officer Steve O'Donnell said on SiriusXM NASCAR's "The Morning Drive" on Monday. "The rule is clear. We've got a restart zone. We've got a bunch of technology and spotters that we can use to look at and make calls.
"We would like to leave it and continue to leave it in the drivers' hands, but that's something we'll continue to look at. We're confident in the calls we've made. The leader restarts the race, but again it's something we've always got to look at. It's a hot topic. When you see things in one or two races in a row it becomes a theme. Hopefully we'll get into Darlington and that settles down a bit and we get back to racing."
While O'Donnell said the restart rule was "pretty black-and-white," he pointed out there are instances in which a car at the front of the field with spin the tires and stack up the line behind them, leading the sanctioning body to make a judgment call.
With the topic coming up more frequently in the last week or so, O'Donnell said NASCAR will look at the big picture before making any changes.
"It's something that we can look at over the course of the season, see what happened, has it been multiple occurrences," he said. "The good thing for us is that we have so many different series to look at. We can take a look at what are some of the common elements that may or may not be happening in a race and then focus in on those. So, a lot of conversations, and we'll have a dialog in the garage area too. Certainly the guys behind the wheel need to feel confident each and every race, so that's something that we continue to talk to the drivers (about). We had that conversation this weekend and we'll continue to do so heading into Darlington."
O'Donnell's comments come after a week at Bristol Motor Speedway, where restarts were a hot-button issue.
During Wednesday night's NASCAR Camping World Truck Series race at Bristol, eventual winner Ryan Blaney was black flagged by NASCAR for jumping the first restart of the night.
Despite coming back to win the event, Blaney questioned NASCAR's quick decision to throw the black flag with no warning, saying he was "shocked" when his truck was posted. Blaney contended the truck to his inside, Cole Custer, hung back in order to get a run at the drop of the green flag, making it look like he had jumped the restart.
Fast-forward to Saturday night's Sprint Cup Series event at Bristol, and the topic of restarts and NASCAR's role in policing them. During the weekly driver-crew chief meeting with NASCAR, a few of the competitors -- including team owner Chip Ganassi and Joe Gibbs Racing's Carl Edwards -- raised questions to Sprint Cup managing director Richard Buck.
During Saturday night's Irwin Tools Night Race, NASCAR issued at least one warning during restarts, but no drivers were black-flagged. Still, the topic remained was on the minds of drivers.
"There's a lot of questions," said Bristol race-winner Joey Logano. "I spent a lot of time with NASCAR this week, actually, trying to understand what I can and can't do and being able to understand where their heads at and what they're thinking when they look at a restart, and what's right and what's wrong and what they're going to police and what they're not going to police. You've got to understand the rules. They're always subject to change. Can we do a better job on restarts? Yes. Are they that bad? No, they're not that bad. The restarts are still entertaining."