NASCAR tightens rules on lug nuts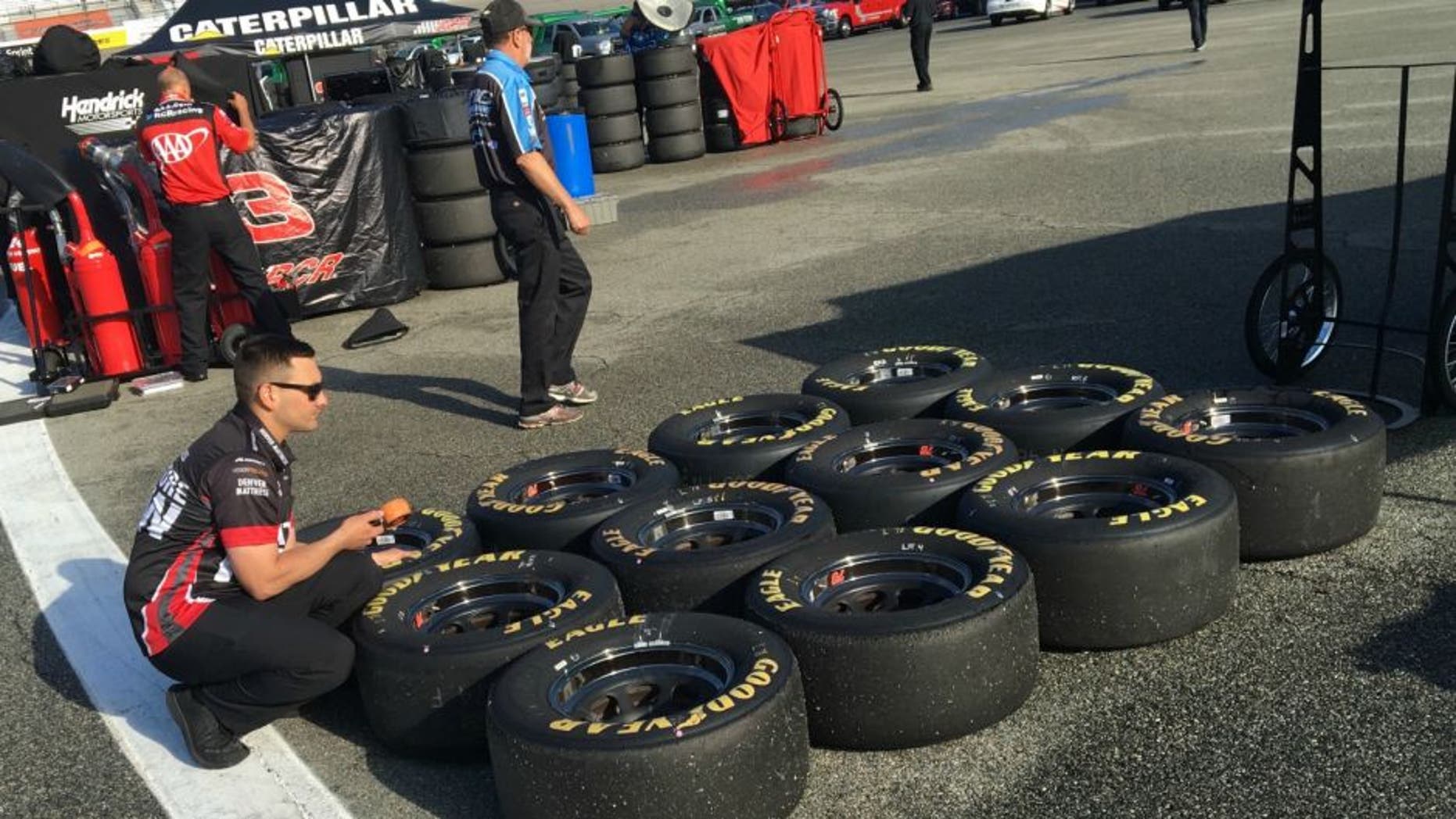 Following a spate of driver complaints, NASCAR issued a technical bulletin to Sprint Cup crew chiefs on Monday saying "all five lug nuts must be installed in a safe and secure manner throughout all national series events."
The bulletin from NASCAR Sprint Cup Series Managing Director Richard Buck further stated, "It is incumbent on all race teams to reinforce these expectations to each pit crew."
Buck said also that the sanctioning body will come up with updated methods for officiating the change.
Since the start of last season, NASCAR had dropped the requirement that teams attach and tighten all five lug nuts each time a team changes tires. But this year, some teams were using as few as three lug nuts at a time, resulting in a series of loose wheels.
That, in turn, led to driver complaints about safety.
Last Thursday, NASCAR fined Tony Stewart $35,000 after he criticized the sanctioning body for allowing the practice.
That night, the nine-member NASCAR Sprint Cup Drivers Council agreed to pay Stewart's fine.
"I think it kind of shows a unity amongst us," said Denny Hamlin, one of the leaders of the Drivers Council. "It really has nothing to do with lug nuts or no lug nuts or anything like that, it's more so the drivers believing that they have a right to express their opinion especially when asked in an interview."
Stewart's teammate Kurt Busch also addressed the topic.
"I think it's a safety issue that we should look to address before there is a negative outcome with it," Busch said. "To me it makes sense to have five lug nuts. You want five of them tight. You go to your Goodyear Tire store and get your tires rotated they put on three lug nuts you are not going to feel so comfortable about that."
One day after Stewart was fined, NASCAR Senior Vice President of Competition Scott Miller said the sanctioning body would take a look at the issue.
"Since the drivers are now questioning it, it's time for us to kind of re-evaluate our position and work with the community on looking at possibly different ways to enforce the pit-road rules," Miller said Friday at Richmond International Raceway.
And now, the rule has been changed.