NASCAR parents celebrate their high school graduates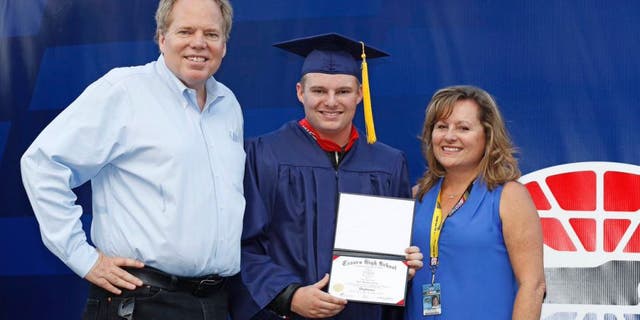 NEWYou can now listen to Fox News articles!
This is a huge weekend in North Carolina, because a lot of high schools host their graduations.
Which means there are an awful lot of proud NASCAR parents watching their sons and daughters get their diplomas today.
So to all the graduates and their parents, congratulations on making it all the way through 12 years of school and best wishes for a great summer and beyond. Good luck, Class of 2016!