NASCAR names first woman, first Hispanic to flag Daytona 500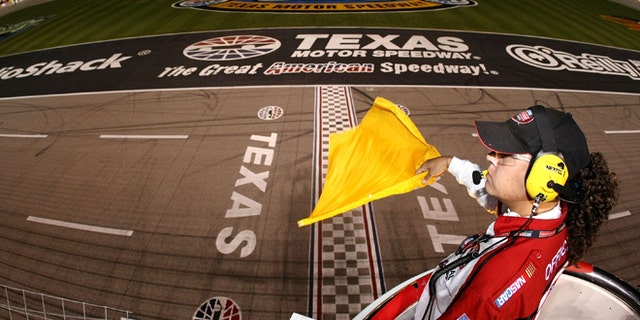 DAYTONA BEACH, Fla. – NASCAR named series official Kim Lopez as the chief starter for Sunday's Daytona 500.
Lopez will become the first woman and first Hispanic to flag the race. Lopez is in her 11th season with NASCAR and has flagged races for the past seven years in the Xfinity Series and Truck Series. She also flagged two NASCAR Sprint Cup Series races last season.
The chief starter displays the eight flags that tell the drivers to start, slow down, move over or stop. Lopez also will wave the checkered flag when the winner crosses the finish line.
Lopez says: "You have little girls who can now look up and say, 'I can do this someday. I can be this someday.'"
Chad Little, the managing director of technical inspection and officiating for NASCAR, said in a statement, "Kim will serve as chief starter because she's among the best in the world at what she does. She has pursued her dreams in uncharted territory, and we're excited to see her dreams come true when she flags the Daytona 500."
Based on reporting by the Associated Press.
Like us on Facebook