NASCAR issues warnings to team of Dale Earnhardt Jr., 3 others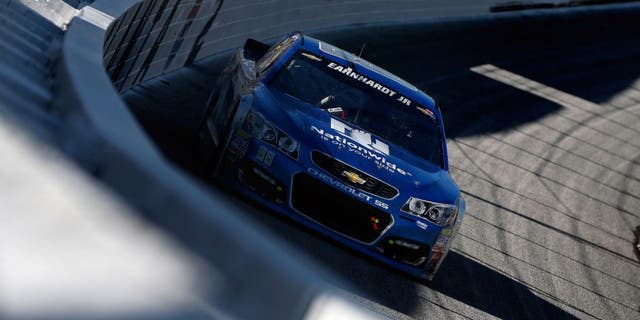 In addition to announcing penalties against multiple Sprint Cup Series teams on Wednesday afternoon, NASCAR revealed the identities of four teams that received written warnings for issues in the inspection line last weekend at Atlanta Motor Speedway.
The teams of Dale Earnhardt Jr., Matt DiBenedetto and Cole Whitt were each handed a written warning from NASCAR for failing NASCAR's template inspection twice in pre-qualifying inspection.
Meanwhile, the No. 32 team of Jeffrey Earnhardt -- Dale Jr.'s nephew --" was issued a written warning and a loss of 15 minutes of practice time this weekend at Las Vegas Motor Speedway for flunking template inspection three times in pre-qualifying inspection.