NASCAR issues warnings to Sprint Cup teams after Charlotte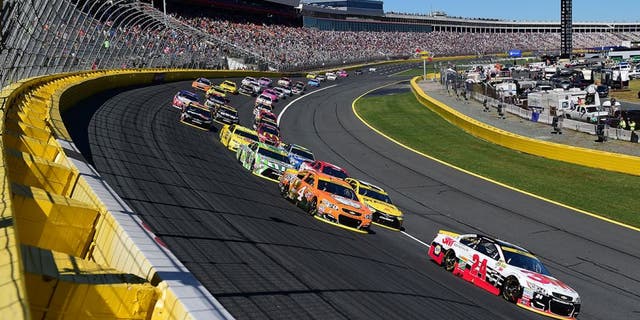 NEWYou can now listen to Fox News articles!
On Wednesday afternoon, NASCAR handed down written warning to 18 Sprint Cup Series teams following Sunday's Bank of America 500 at Charlotte Motor Speedway.
The following Chase teams received written warnings: No. 20 of Matt Kenseth, No. 41 of Kurt Busch, No. 78 of Martin Truex Jr., No. 24 of Chase Elliott and the No. 4 of Kevin Harvick.
This is the fourth pre-race written warning for Busch. As a result, the team will lose their pit stall selection for Sunday's race at Kansas Speedway.
Two teams, the No. 27 team of Paul Menard and the No. 30 of Josh Wise, received written warnings and a loss of 15 minutes of practice time at Kansas. Menard's car failed NASCAR's Laser Inspection Station (LIS) three times and the No. 30 failed the templates three times during pre-qualifying inspection.
See the full Charlotte penalty report below: