NASCAR issues warning to 11 teams; docks Busch, Kenseth practice time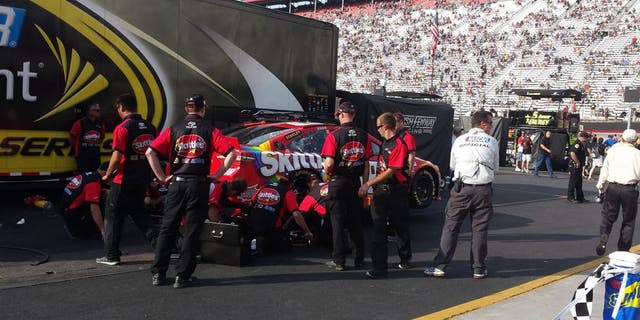 A number of Sprint Cup Series teams had issues clearing NASCAR's technical inspection this past weekend at Bristol Motor Speedway, and as a result the sanctioning body has issued warnings to 11 teams and docked practice time from two of those.
The teams of Alex Bowman, Joey Logano, Jeff Gordon, Cole Whitt and Timmy Hill were issues warning for failing pre-qualifying inspection twice. In addition, the teams of Landon Cassill, Matt DiBenedetto, Clint Bowyer and Denny Hamlin were warned for being late to the inspection line.
NASCAR also issued written warnings to Kyle Busch and Matt Kenseth's teams, while also docking 15 minutes of practice time for the next Sprint Cup Series event at Darlington Raceway. Busch failed pre-race inspection four times, clearing the rear camber on the fifth pass through the inspection line. Kenseth's car failed pre-race inspection twice and was also late to the inspection line.