NASCAR formalizes details of revolutionary charter system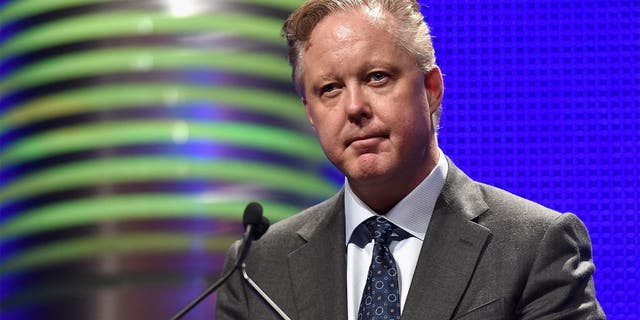 In one of the most significant announcements in NASCAR history, chairman and CEO Brian France confirmed that a deal has been struck between the sanctioning body and the Sprint Cup team owners to create a charter system.
In effect as the 2016 NASCAR season prepares to kick off this weekend at Daytona International Speedway, the new charter system addresses three key areas -- participation, governance and economics -- to promote a more predictable, sustainable and valuable team business model.
Each of the 36 Cup teams that has attempted to qualify for every race since 2013 will be given a charter by NASCAR that will guarantee them a spot in each week's Sprint Cup race. Fields will be reduced from 43 cars to 40, with four open spots each week to go along with the 36 guaranteed ones.
The agreement also establishes a Team Owner Council that will have formal input into decisions, and provides charter teams with new revenue opportunities including a greater interest in digital operations.
Most significantly, perhaps, teams will be able to resell the charters privately for whatever they can charge. Rob Kauffman, the former majority owner of Michael Waltrip Racing, for example, can sell his charters for the highest bid. Two likely buyers of those charters are Stewart-Haas Racing for the No. 41 car, which began racing in 2014, and the Joe Gibbs Racing No. 19 that debuted last year.

"Today represents a landmark change to the business model of team ownership in NASCAR," France said. "The charter agreements provide nine years of stability for NASCAR and the teams to focus on growth initiatives together with our track partners, auto manufacturers, drivers and sponsors. The Charters also are transferable, which will aid in the development of long-term enterprise value for charter members."

The system affords charter teams that remain in good standing more predictable revenue over the nine years of the agreement. Along with improved financial certainty, the new framework is designed to increase the long-term market value of teams and provide the ability to plan farther ahead with existing, new and prospective partners.

"The new charter program strengthens each of our businesses individually and the team model as a whole, which is good for NASCAR, our fans, drivers, sponsors and the thousands of people who we employ," said Kauffman, who is now a co-owner of Chip Ganassi Racing. "This will give us more stability and predictability, and it will allow us to take a more progressive, long-term approach to issues."
Similar to the five-year sanctioning agreements that NASCAR begins with tracks in 2016, team owner charter agreements allow for longer planning cycles around competition, innovation, digital marketing, governance and research and development.
"NASCAR and the teams share a desire to preserve, promote and grow the sport and ultimately produce great racing for our fans and partners. These common goals served as the foundation for discussions and helped bring us to this unprecedented agreement," Kauffman said. "This is a great step forward for the entire sport made possible by Brian France setting a new course for the NASCAR industry and the owners coming together on shared issues. Everyone involved then compromised a bit to be able to come up with something that worked for all."

"The new team owner agreements will offer a more appealing environment for both current and prospective team owners at the NASCAR premier series level," France said. "I've always stressed that if we can do things to improve the business of our stakeholders, we will pursue it. I'm very proud of what we've accomplished today with this agreement."