NASCAR driver, pilot killed in Connecticut plane crash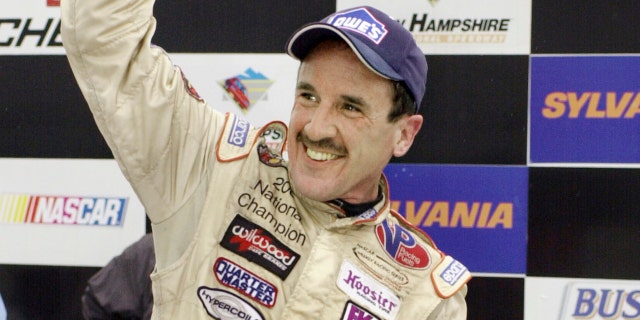 NEWYou can now listen to Fox News articles!
Modified championship racer Ted Christopher was one of two people killed when a small plane crashed in the woods in Connecticut on Saturday, officials said.
The Federal Aviation Administration confirmed that two people were aboard a Mooney M20-C plane that went down near the North Branford-Guilford border shortly before 2 p.m. Brian France, NASCAR chairman and CEO, said Christopher, 59, and the plane's pilot, later identified as Charles Dundas, 81, were the only two people aboard at the time of the crash.
A witness to the crash told FOX 61 she and her fiancé heard a loud noise and thought a tree fell when they made the discovery.
"It almost sounded like a dump truck like opening the back and gravel falling out," Carrie Carignan said.
Carignan told FOX 61 she and her fiancé discovered the crash an hour after it happened. She also said if it was not for them walking into the field to see what happened, no one would have known about the incident.
"There was like two people dead inside the plane. It was so much all at once," Carignan said.
The National Transportation Safety Board will investigate the accident. Details of the plane's itinerary were not immediately released.
North Branford Police told FOX 61 the NTSB is expected to do another press conference Sunday morning to answer more questions.
Christopher captured 13 track championships and competed at every level of NASCAR during his career. In 2006, he was selected as one of the top 25 drivers in NASCAR Whelen All-American Series history.
On the Whelen tour and on New England short tracks, "Christopher was a throwback to NASCAR's roots," France said in a statement. "He was a tough racer's racer, and his hard driving style and candid personality endeared him to short track fans throughout the country."
Christopher's death brought tributes from others in the racing world.
Thompson Speedway Motorsports Park in Connecticut said in a Facebook post Christopher was "one of the greatest modified drivers of all time."
"He was a legend," racecar driver Dale Earnhardt Jr. tweeted Saturday night.
"Absolute definition of a racer," racer Alex Bowman tweeted.
Christopher was to have competed Saturday night at Riverhead Raceway in New York. Traffic officials planned a tribute to him by having his car driven for a ceremonial lap and a moment of silence from fans.
The Associated Press contributed to this report.