NASCAR driver needs security escort after causing 2 crashes, report says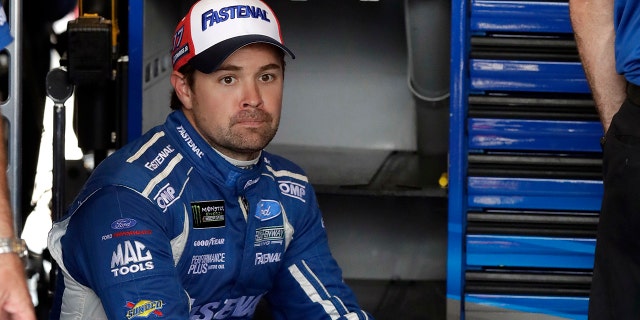 NASCAR driver Ricky Stenhouse, Jr. reportedly needed a security escort after he was blamed for causing a pair of crashes during Saturday night's Coca-Cola 400 at Daytona International Speedway.
Stenhouse was involved in five crashes and was the root cause of two of them. "A handful of drivers" were so angry at Stenhouse that he needed a security escort as he walked through the garage area, according to NASCAR.com.
Stenhouse won the race's first two stages, but was accused of driving too aggressively. Kurt Busch, who was involved in one of the wrecks, expressed his frustration in a tweet.
"Thank you to everybody @StewartHaasRcng, car was fast. Sucks we got caught up in the #StenhouseDD (DemolitionDerby) but it's a product of him being 17th in points and racing 'for every point,'" he wrote.
Stenhouse admitted he caused the crashes, but refused to apologize, according to Sporting News.
"No, it's aggressive speedway racing," he said. "We needed to win to get in the playoffs, so it is what it is."
Stenhouse finished 17th in the race and is 19 points out of the final playoff spot.