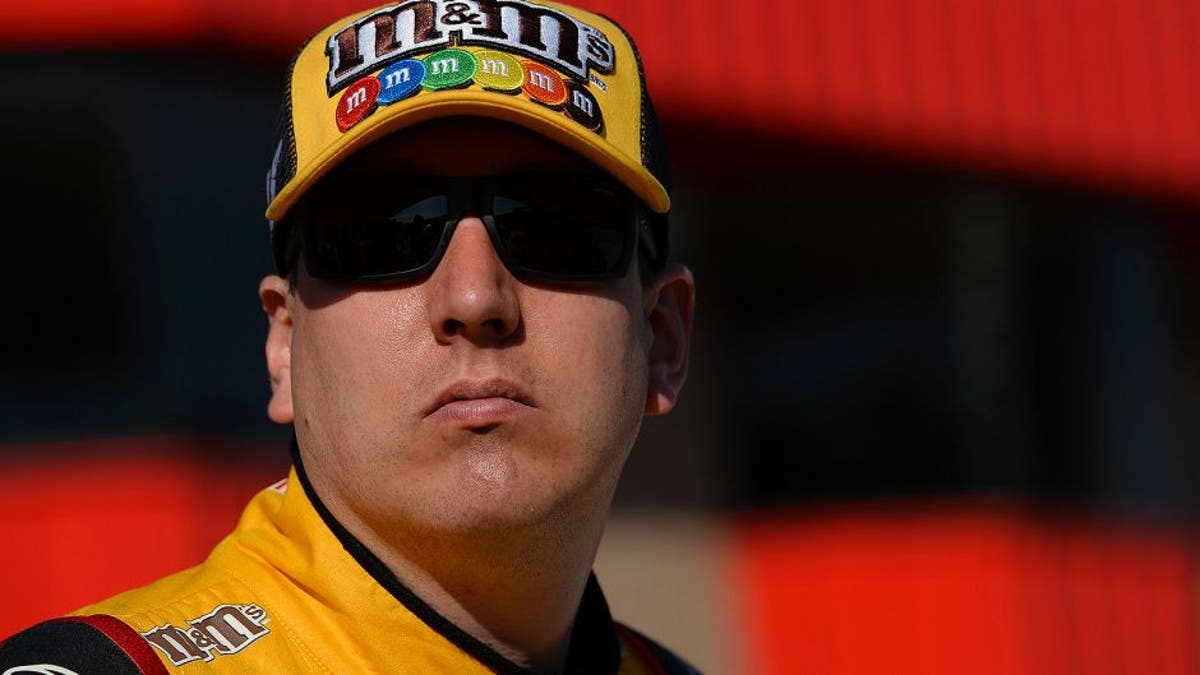 Wednesday was expected to be penalty day in NASCAR as the sanctioning body was expected to announce any infractions or warnings incurred in last weekend's races at Auto Club Speedway in Southern California.
However, no penalties are now expected to be announced until Thursday.

There are at least three situations that occurred last weekend that could potentially -- the key word being "potentially" -- merit NASCAR action.
The first occurred in Saturday's NASCAR XFINITY Series race, when Kyle Busch blew a tire on the last lap and was passed in the final turn by Austin Dillon, who took the victory and in the process prevented Busch from winning a record fourth consecutive series race.
On his team radio, Busch blasted NASCAR for not throwing a caution. "Debris all over the racetrack and they don't throw a yellow," Busch said on his radio. "I'm just so pleased with you, NASCAR. Thanks. Y'all are awesome. Fixing races."
Later, on Twitter, Busch acknowledged a fine could be coming.
Issue No. 2 involves Kasey Kahne and Danica Patrick. Kahne was called to the hauler following Sunday's Auto Club 400, when he made contact with Patrick on Lap 121 and turned her into the wall. Kahne later apologized and said the incident was all his fault.
After the accident, Patrick got out of her wrecked car, walked onto the track surface and raised her arms when Kahne drove by.
That appeared to be a violation of Section 10.4.2.1 of the NASCAR Rulebook, which states, in part, "At no time should a driver or crew member(s) approach any portion of the racing surface or apron. At no time should a driver or crew member(s) approach another moving vehicle."
NASCAR executive vice president and chief racing development officer Steve O'Donnell said Monday morning on SiriusXM NASCAR Radio that NASCAR was looking at the aftermath of the crash.
"We do have a rule in place and want to make sure that, what were the circumstances around that?" O'Donnell said. "... We've got to make sure, first and foremost, rules are in place to keep the drivers safe. And we want to just review everything that took place there and see if there's anything we need to react to this week."
Last and probably least, Furniture Row Racing crew chief Cole Pearn blasted Joey Logano on Twitter, after aggressive driving by Logano wound up with Furniture Row driver Martin Truex Jr. hitting the wall.
"I guess @joeylogano can't see through his squinty douchy eyes," Pearn tweeted, although he later deleted the tweet and apologized for commenting when he was angry.
For his part, Logano took responsibility for the Truex accident.
It was completely my fault," said Logano. "I was gonna go in on the outside of him and he was gonna go in on the top as well and I just ended up being right on him. We never touched each other, but just taking the air off these cars makes them uncontrollable. I didn't mean to do that. I was gonna try to go to the top and I just got a little bit close to him and got him free, so I'm taking the hit on that one."