NASCAR community reacts to death of legendary broadcaster Barney Hall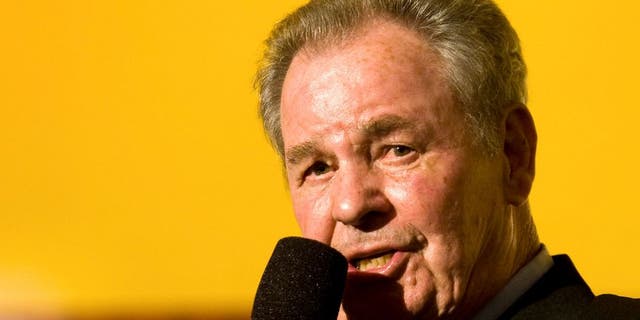 In a fiercely competitive sport where rivalries and jealousies are commonplace, the late Barney Hall was the rarest of the rare, a man universally admired and respected by virtually everyone in NASCAR.

Hall spent more than five decades in radio, calling his first Daytona 500 in 1960 and missing The Great American Race only four times in 57 years.

He died Tuesday at the age of 83, leaving behind both a great legacy and an enormous void. Simply put, he was the voice of NASCAR at Motor Racing Network since its founding by Big Bill France in 1970.

"Whether you met him or not, you felt like you knew him," said NASCAR Hall of Fame executive director Winston Kelly, who worked with Hall at MRN. "His easy, conversational delivery made you feel like you were listening to one of your closest friends or relatives tell you a story -- the story of the very NASCAR race he was describing. He could paint a picture that would make Picasso or Rembrandt proud and tell a story that would awe Hemingway or Twain."

As we at FOXSports.com extend our condolences, the tributes continue to roll in from NASCAR drivers, officials and friends.