NASCAR community pumped for more NFL playoff action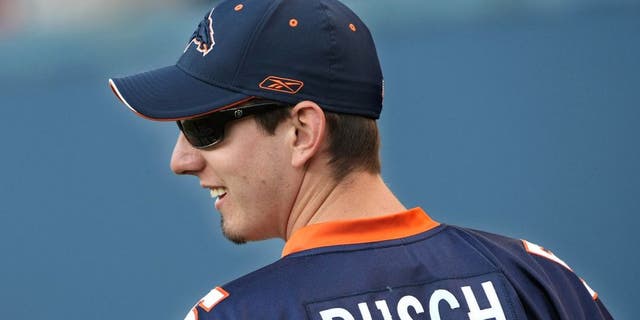 It's no secret that NASCAR Sprint Cup Series drivers Kyle Busch and Regan Smith are huge fans of the Denver Broncos, who hosted the New England Patriots on Sunday in the AFC Championship game.
They and others in the NASCAR community have not been shy about displaying their NFL loyalties and passion on social media, and Sunday was no exception.
The Patriots-Broncos game was the first of two NFL playoff games on the national stage Sunday. The NFC Championship game between the Carolina Panthers and Arizona Cardinals was set for a 6:40 p.m. ET kickoff in Charlotte, N.C., -- right in the backyard of most NASCAR teams whose based in the area. The NFC title game was to be televised by FOX Sports.
Take a closer look at what all the NASCAR types were saying:
Vincie, who is a member of the FOX Sports NASCAR broadcast team, had a great idea to attend the NFC Championship game in person. But for those less fortunate, don't forget to tune into the television broadcast of the big game on FOX, with coverage beginning at 6 p.m. ET.