NASCAR, Charlotte Motor Speedway making changes to track surface ahead of Coke 600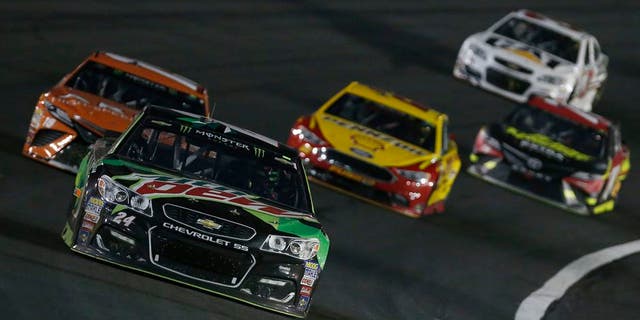 NASCAR and Charlotte Motor Speedway have started the process of enhancing an additional racing groove for Sunday nights Coca-Cola 600 at Charlotte Motor Speedway (5:30 p.m. ET, FOX).
The conditioning of the track surface includes the addition of VHT, a traction agent also used at Bristol Motor Speedway earlier this season, in the upper groove of Turns 1 and 2 and Turns 3 and 4.
A tire-dragging machine, also called the Tire Dragon tool, will also be utilized in order to add Goodyear rubber into the higher lane.
The move is being executed to promote more side-by-side racing, with the hopes that drivers will have an additional groove available to make passes.
"We talked through this opportunity with the track, teams, drivers and Goodyear," said Scott Miller, NASCAR senior vice president of competition. "There was agreement that this process would enhance the racing we see at Charlotte Motor Speedway, and ultimately would make for an exciting Coca-Cola 600."
On-track action for the Monster Energy Series at Charlotte begins with opening practice Thursday at 2 p.m on FS1.