Na makes a 10 at No. 12 in the Masters, but was still better than his 16 in Texas 2 years ago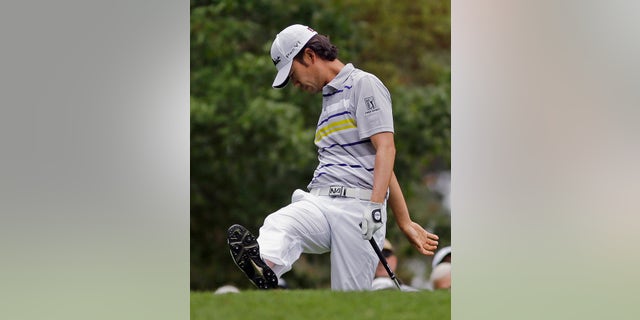 AUGUSTA, Ga. – Kevin Na has shot some big scores before. Add No. 12 at Augusta National to the list.
He made a 10 at there on Sunday.
By the time he reached the hole, Na was already 9-over par and trailing the leader by 17 strokes. He hit his first tee shot at the 155-yard, par-3 hole into the pond. Then he teed up another instead of hitting his next shot from a drop spot, and put that in the pond, too.
The gallery applauded him for making a third attempt, and roared when the fourth landed safely behind the green. A chip and a putt later for 10, he turned to the grandstand and doffed his cap.
Na carded a 16 on a hole at the Texas Open two years ago.