Myles Jack's draft stock is falling, and he might be partly to blame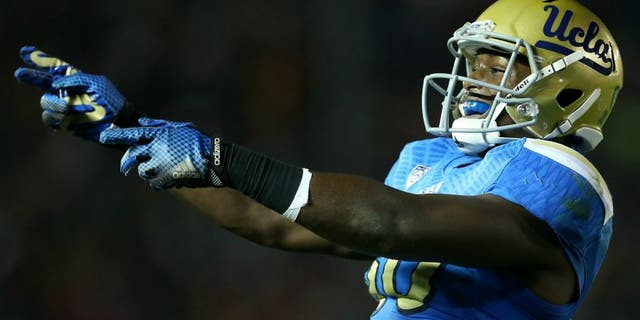 NEWYou can now listen to Fox News articles!
With the first round of the NFL Draft just hours away, it appears former UCLA Bruins linebacker Myles Jack's stock is falling.
There long have been concerns about Jack's troublesome right knee -- his junior season ended after only three games last year because of an injury to that knee -- and he did little to calm those concerns Wednesday.
Speaking to the New York Post, Jack admitted he eventually might need microfracture surgery.
"[The degenerative problems are] there, but it's nothing extreme," Jack said. "Down the line, possibly I could have microfracture surgery -- potentially. Who knows what will happen? Nobody knows how long anybody is going to play in this league. To play three years in this league would be above average."
That's not exactly what NFL teams want to hear on the eve of the draft. And Jack understands that fully.
"I would understand if I fell," Jack told The Post. "This is a talented draft class, so if I was to fall, I wouldn't take it personally."