Musings from Monday Press Conference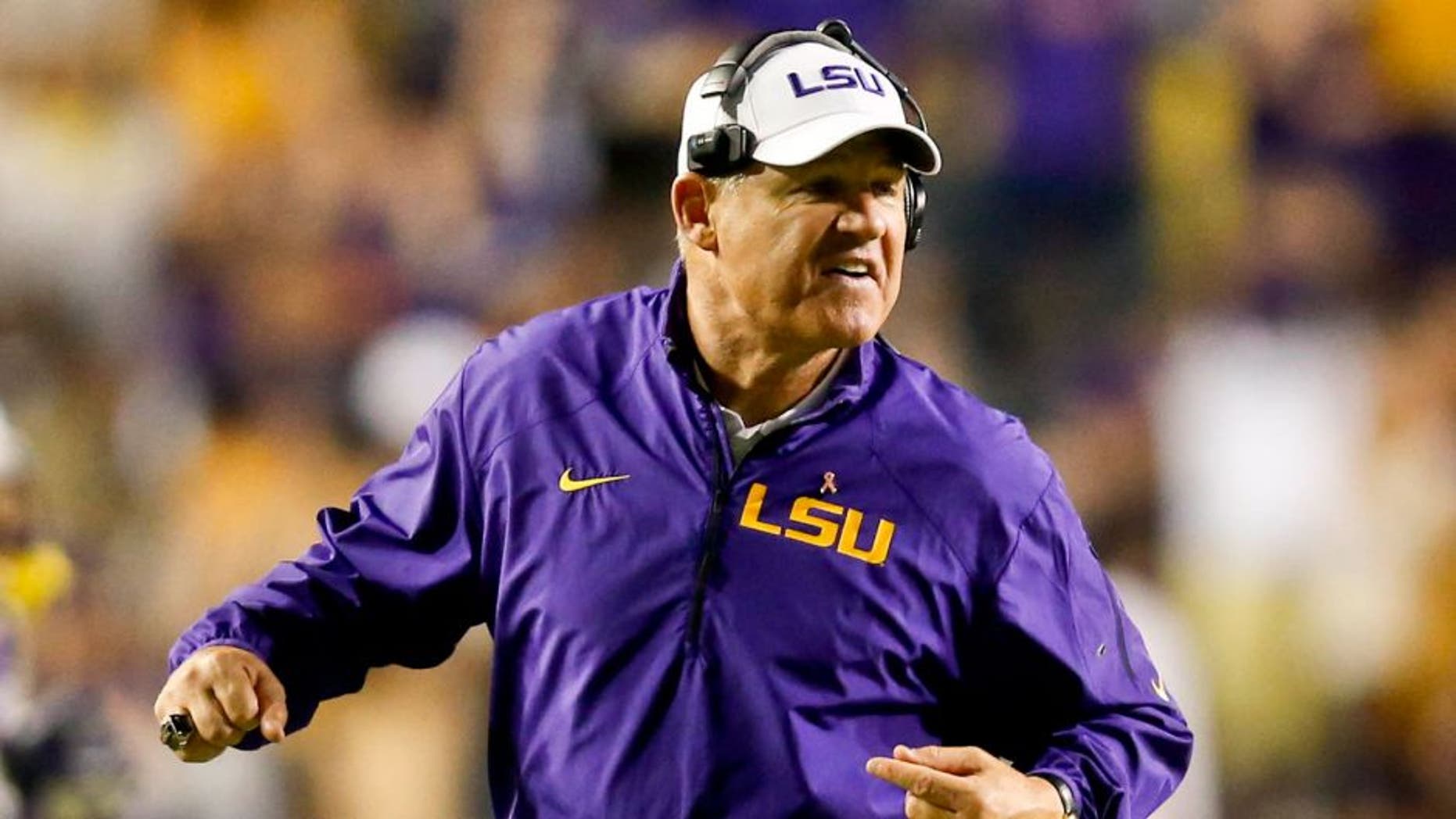 Les Miles addressed the media Monday for his weekly press conference. He focused primarily on the prior week, along with some thoughts on this week's opponent in Auburn.
During the victory over MSU, guard Josh Boutte was having some issues in both pass protection and run blocking. As a result, elite true freshman Maea Teuhema took the majority of his snaps in the second half. Miles was non-committal as to whom will start at guard this upcoming Saturday.
"It would be one of three guys," said Miles. "It would be Maea Teuhema, Will Clapp or big Josh Boutte."
The defensive effort, particularly against the run, was fantastic. The front four easily had its way versus a beleaguered MSU offensive line. A key cog in this scenario is new defensive line coach Ed Orgeron. Miles spoke about the significance of having Orgeron on the coaching staff, and how he's impacted starting defensive ends Lewis Neal and Tashawn Bower.
"Neal and Bower are both guys that have really improved. It's kind of that time where a backup now steps up to the first team."
Miles also spoke glowingly about freshman defensive end Arden Key.
"Arden Key's going to get nothing but better. His wingspan is huge and he's fast and he's a true freshman. Looking out there, you know, he's going to enjoy playing in his career, I can tell you that."
Trent Domingue currently has the edge over Colby Delahoussaye as the team's starting kicker. Domingue nailed three extra points in the season opening victory. Miles also feels as if Jalen Mills will be back sooner than later.
"I think [Mills] is really in the position where he's running on a treadmill, even though it's water, and this thing is progressing really quickly."
Lastly, Miles understands how dangerous of a team Auburn is. Despite narrowly defeating Jacksonville St. at home last week, the Tigers pose a ton of problems with their unconventional offense.
"I recognize that they played a very good football team, and it has nothing to do with, what the score was or how it ended. It has more to do with it's a very talented Auburn team and really working hard to be something special, so we respect them."