Moving on: Kevin Harvick, Kyle Busch attempt to forget about Dover woes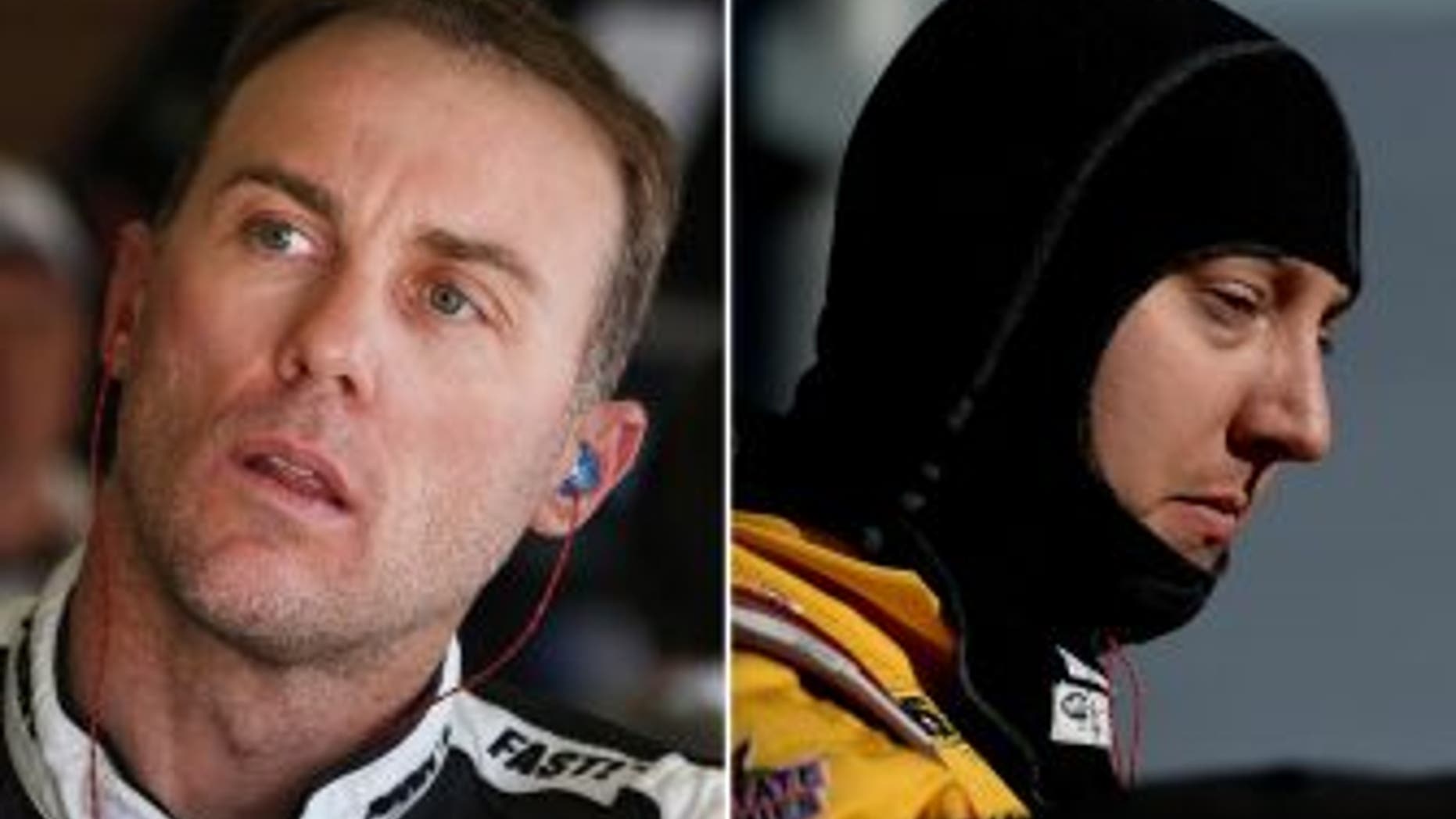 We all saw Sunday at Dover that both Kevin Harvick and Kyle Busch had cars strong enough to win, but both were taken out of contention by somewhat freakish circumstances. Now you might think both drivers and their teams would be down as we prepare for Pocono this weekend, but actually they shouldn't be.
I say that for a couple reasons. I liken a race team to a shutdown defensive back in the NFL. They both have to have selective memories. They both have to put a bad play or a bad race behind them instantly. Sure, a Richard Sherman, for example, might be having a bad game, but he can't focus on that. It's always about the next play where he might turn right around and make a game-saving interception.
The No. 18 and the No. 4 have to be the same way. Kyle got put into the wall. Kevin popped a tire. The racing is over at The Monster Mile. They have to look at and focus on the positives.
The positives and, trust me they know it, is they both had fast race cars. Fast race cars can cure all ills. Both cars could have won Sunday. That's all you work toward is having a car capable of winning, and let the chips fall where they may. Now neither the No. 4 nor the No. 18 ended up winning Sunday, but there's no reason they should be totally frustrated by it.
The main focus now -- well, actually the only focus now -- is the next race and that's Pocono this weekend. They need to have a plan in place to unload fast and hopefully get even faster. Knockout qualifying this year allows a team to go ahead and build some of their race stuff into that thought process. You get to run multiple laps that need to be fast laps, but it has to be a car that can go back out there on old tires and still be quick.
So that's what those teams will focus on. Dover is done. They take all the good from the weekend and forget that moment that was bad. You build on the positive momentum that both teams have and, quite honestly, don't be surprised if you see the No. 18 and the No. 4 bring it right down to the wire Sunday in racing for the win at Pocono.