Mourinho says he is beginning to think Leicester can win EPL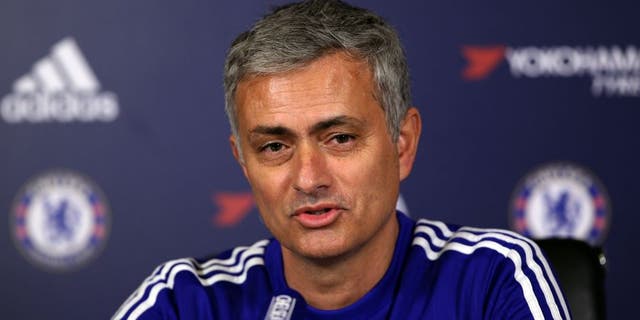 Chelsea manager Jose Mourinho says he is starting to think it is possible that Leicester can win the Premier League title this season.
And Mourinho says it would be a "magnificent" achievement if the Foxes, who struggled against relegation for most of last season, could remain at the summit.
Mourinho will take his stuttering side to the King Power for a mouthwatering clash next week and the reigning champions are currently down in 14th place, 17 points behind the Foxes.
The Chelsea boss said recently that he did not think Leicester could go on to take the title, but their continued good form has forced him into a re-think.
"Well, first of all they deserve to be where they are," said Mourinho. "Let's be honest.
"I said a couple of weeks ago I don't believe they can be champions. Maybe I have to think twice before saying that again.
"One thing is to be top of the league in September after a beautiful start, another thing is to be top of the league in December. That is a completely different story.
"If they get result after result, it is because they can win the title.
"It would be something magnificent, it would be something to impress the football world, but sometimes these things can happen and why not happen with them?
"They are there because they are doing magnificently well and we are where we are because we are doing badly."
And Mourinho was also full of praise for his Leicester opposite number Claudio Ranieri, adding: "If you can give an award for the first six months of competition, everyone is miles away from him."
Former Blues boss Ranieri himself says that, despite their inconsistent form, Chelsea are still more than capable of finishing in the top four.
Mourinho said: "That is nice from him. Nobody has doubts that he does not forget his time at Chelsea, everybody that is at this club for a certain period of time likes this club.
"I think Ranieri is showing that nice feeling he has for the club, but I also believe in what he says.
"Before we lost the last three points against Bournemouth, I was absolutely convinced of a great December for us.
"I have to be honest and say that I was miles away from believing that we could lose that match, but the reality is that some clubs are doing so well and some other clubs are not capable of doing what people are used to.
"It is not easy for the top clubs anymore to win three, four, five, 10 matches in a row, so who knows?
"If we can get a run of four or five consecutive victories, nobody else is doing that among the top clubs, then maybe we have a chance to shorten distances and dream that, with a great finish, we can finish fourth."