Mourinho says de Bruyne quit Chelsea over competition for places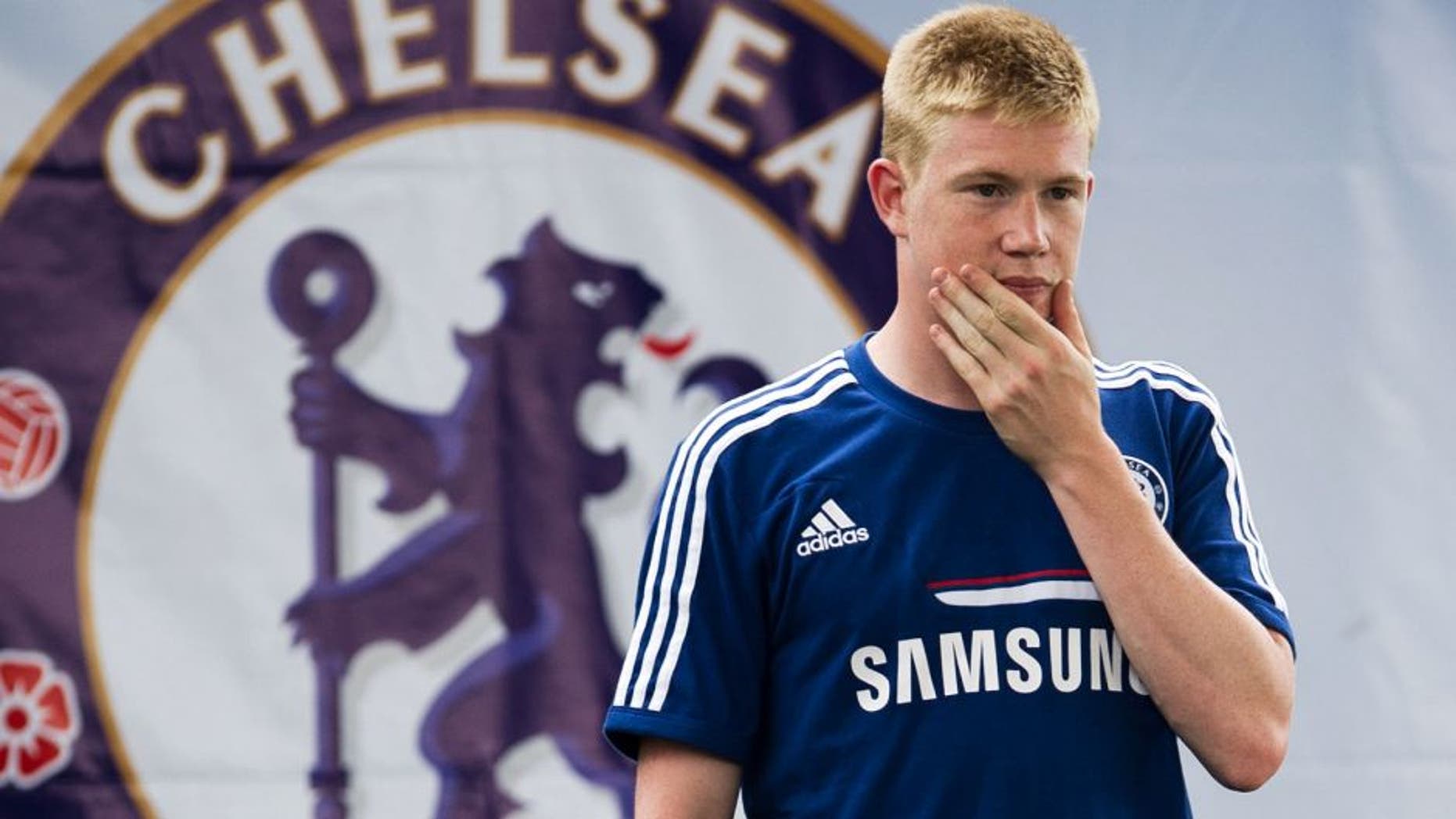 Jose Mourinho claims Kevin De Bruyne left Chelsea because he could not handle the competition for places at Stamford Bridge.
De Bruyne was on Chelsea's books for two years, but 18 months of that time was spent on loan and he left for Wolfsburg in January 2014 having started just twice in the Premier League.
Manchester City are now reported to be keen to bring him back to England, but Mourinho has thrown doubt over the 24-year-old's stomach to fight for a place at a big club.
"I wanted to keep him," Mourinho said, "and he told me it was not in his personality to be competing for a position in the team.
"He needed a team where he knows he can play every game. He needs to know that he is important.
"He did not want a team where he thinks 'am I playing or not'? He needs that trust, he needs that quality. He needs that security.
"He didn't tell me he couldn't handle the pressure. He told me he wanted to play every weekend. I told him 'this is Chelsea, you are very young, you have Eden Hazard, you have Mata, you have Willian, you have Schürrle, and I cannot promise you that'.
"The first game of the season against Hull City, he played. For the second game against Manchester United, he played. The third game of the season was the Super Cup in Prague; I decided not to play him. For the fourth match, in the Premier League, he was on the bench. And he was not happy. He told me he was not happy.
"He was not training very well and he was saying: 'I can't give you more. This is just my way.'
" I accept that if this is his mentality and it's his choice to go, it is better for Chelsea to make a good deal. Chelsea made a good deal and he was happy to go and I am happy because the kid is a good kid. And I am happy for him.
"Players have different circumstances. We sold him, made our money and it was fantastic because we bought him cheap and sold him for a fantastic price. And now Wolfsburg, if they make a fantastic deal, that is good for them."