Most Undervalued Fantasy Football Players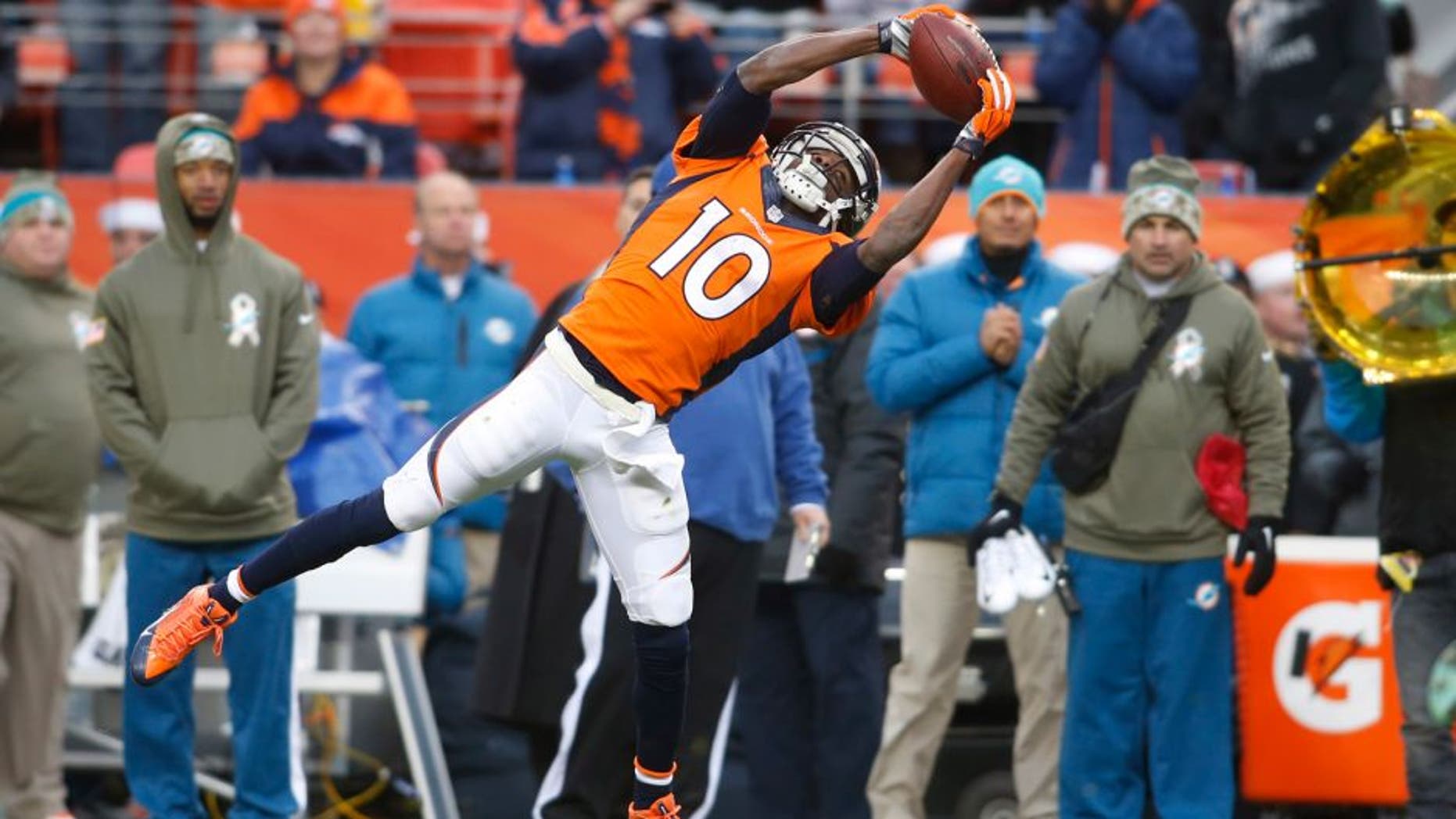 Every Tuesday, the FOX Sports Fantasy team will tackle a fantasy football question for the upcoming season.
For this week, we'll discuss undervalued fantasy assets.
1. Based on current ADP, which QB do you think is the most undervalued?
John Halpin (@jhalpin37): There are plenty of candidates, including Matt Ryan, Jameis Winston and Ryan Tannehill, but my pick here is Andy Dalton. Dalton was tracking toward a season as fantasy's fourth-best quarterback - behind only Cam Newton, Tom Brady and Russell Wilson - before injuring his thumb in Week 14. Dalton's production might drop off a bit this year, but seeing him come off the board as the 15th QB per ADP is ridiculous - he's QB10 for me.
Also, anyone picking Kirk Cousins before Dalton - which ADP suggests is happening - should have their fantasy football privileges revoked and be forced to play fantasy badminton for the rest of their lives.
Ryan Fowler (@FOXSportsFowler): Well, uncertainty has buried Ryan Fitzpatrick. If he resigns with the Jets, the ADP needs to soar. Call me crazy, but Matthew Stafford at QB20 seems too low. Even without Calvin Johnson moving forward, I think Golden Tate, Marvin Jones and an improving Eric Ebron makes him a top 15 QB.
D.J. Foster (@FOXSportsFoster): I get that he had a down year last season, but it's hard to believe Matt Ryan is the 16th quarterback off the board right now. Ryan still has one of the best receivers in football in Julio Jones, another pass catching weapon out of the backfield in Devonta Freeman and a defense that is going to force him to throw a ton. Ryan has thrown for 4,500 in four straight seasons and is typically a top-10 QB by the end of the year. I'll take him at his current ADP all day.
Adam Meyer (@FOXSportsMeyer): Philip Rivers is currently the 11th quarterback selected in fantasy football drafts. That's ridiculous. Last year, Rivers averaged around 22 fantasy points per game and compiled the second-most passing yards all while his No. 1 receiver, Keenan Allen, missed the final 11 games.
2. Who is the most undervalued Flex (RB/WR/TE) option?
JH: Emmanuel Sanders was WR17 last season, and was a top-10 wideout the year before. He's the perfect deep-threat complement to Demaryius Thomas, and he's being taken as the 27th wide receiver in early drafts. That's pretty good value.
I know what you're thinking: Sanders needs a quarterback that's able to get him the ball, and the Sanchez/Siemian/Lynch trio doesn't fit the bill. OK, but did you watch Peyton Manning last season? He was as bad as any starter in the league, and it's difficult to imagine any of this year's Bronco passers being worse. However, Sanders' stats were much better with Manning than they were with the stronger-armed Brock Osweiler. In Manning's eight full games, Sanders caught 47 passes for 639 yards and four touchdowns. Sanders will be fine.
RF: If we're to assume that most owners compete in PPR leagues, it's hard to target a fantasy RB/TE for FLEX, right? So, peeking at wide receivers ranked outside of the Top 40 at FantasyFootballCalculator.com, the Browns first-round draft pick Corey Coleman at WR-48 seems light no matter the quarterback situation. If you want to think further outside the box, although I'm not a Joe Flacco believer in fantasy football, Kamar Aiken and Mike Wallace become later-round options with Breshad Perriman's knee issues.
DF: I know you're probably not fired up about Chicago's passing game, but Zach Miller shouldn't be the 19th tight end off the board. In the four games Martellus Bennett missed last year, Miller recorded 20 receptions, 221 yards and two scores and came on strong to finish the year. The Bears traded Bennett and re-signed Miller, so they seem content handing him the starting job. There's a ton of value at the bottom of the tight end barrel this year, and Miller is one of the best examples.
AM: For those who have forgotten, Martavis Bryant is suspended for the entire season this year. That should give a huge boost to Markus Wheaton's stock. In the final six games of the regular season, Wheaton scored four TDs and even had a 200-yard receiving performance against the Seahawks. With defenses focussing on Antonio Brown, look for Ben Roethlisberger to target the fourth-year WR in 2016. Wheaton currently has an average draft position of 94 and is the 40th WR selected.
3. As a whole, which team's offense is getting overlooked?
JH: I can't claim to have a strong opinion on this one, but probably the Saints. They finished second in the NFL in yards last season, and seventh in points. But, their quarterback is seventh per ADP, their lead running back is 12th, they have one wide receiver among the top 48 (Brandin Cooks at WR16), and their defense will again be so terrible that they'll need to score tons of points to have any chance to compete. This doesn't add up, and I think it's because we're underrating the Saints a bit. Think about either Willie Snead and rookie Michael Thomas as WR4, and look to Mark Ingram for decent value early in Round 3.
RF: Beauty and the perception of being overlooked is in the eye of the subjective beholder. With that said, I think with a balanced attack the Houston Texans fantasy offense improve with DeAndre Hopkins and Lamar Miller paving the way. As I've mentioned in previous Q&A's, the success comes down to Brock Osweiler's ability. Also, don't sleep on the Bills offense if Tyrod Taylor keeps turnovers low again.
DF: All aboard the Jim Bob Cooter train! The Lions looked great once he became offensive coordinator after week 8, jumping from 19.9 points a game to 26.1. No one will want anything to do with the Lions since Calvin Johnson is gone, but I'm drinking the Jim Bob Kool-Aid and wouldn't be surprised if guys like Ameer Abdullah (7.02) and Eric Ebron (13.10) reap the benefits of his creativity.
AM: Last year, New Orleans was the only offense to average over 300 passing yards per game (310.6). Yet, Brandin Cooks is the 14th receiver off the board, Drew Brees is the sixth QB selected, and Mark Ingram is the 10th running back chosen. Ingram had the eighth-most receptions among RBs in 2015.
Tweets from https://twitter.com/FantasyOnFOX/lists/fox-sports-fantasy