Mookie Betts struck out for the first time since last September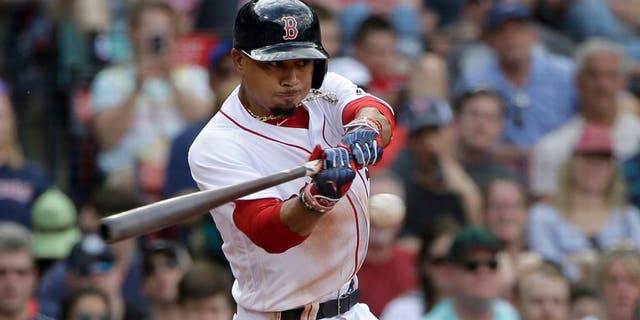 Mookie Betts couldn't avoid striking out forever, but it sure seemed like it until last night.
Betts struck out swinging in the fourth inning of Wednesday night's 3-0 loss to the Toronto Blue Jays, his first punchout in 129 at-bats dating back to Sept. 12 -- when he struck out looking against the Baltimore Orioles.
According to USA Today, Betts streak was the longest since Juan Pierre went 147 plate appearances without striking out in 2004. The expansion-era record is 223 consecutive strikeout-free plate appearances by the Phillies Dave Cash in 1976.
Despite the whiff, Betts, still just 24 years old, is batting .347 this season.We're guessing this isn;t the start of a trend.
That said: Sorry we jinxed you before the game, Mookie.