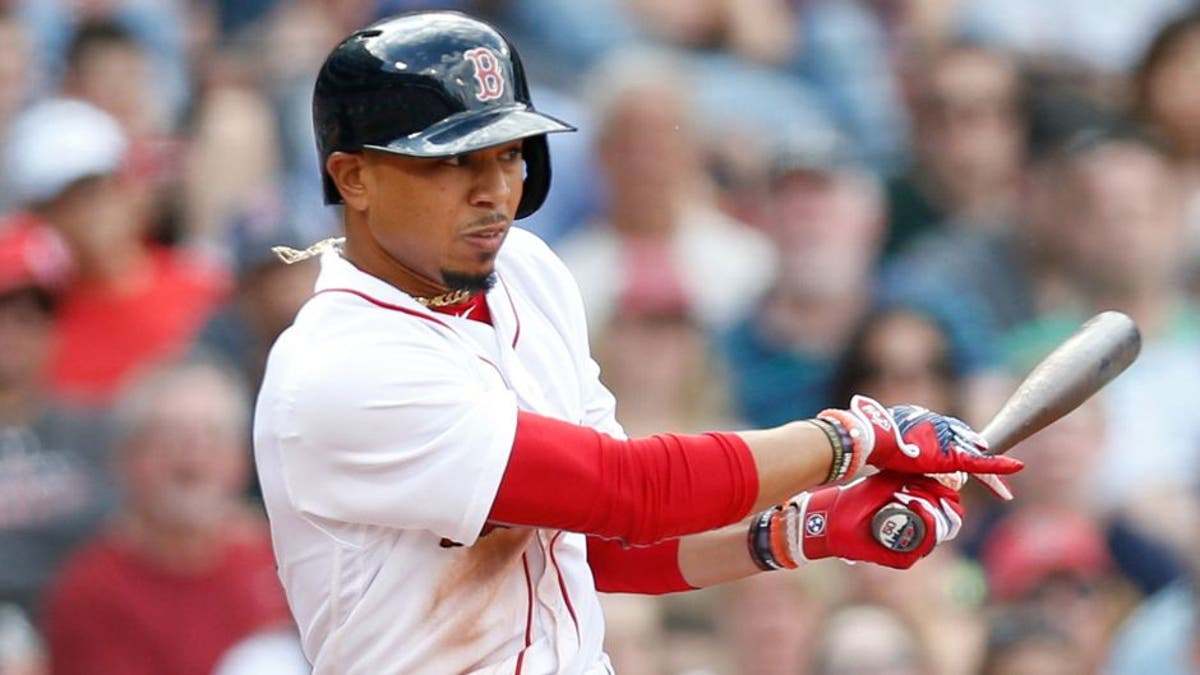 Where were you on Sept. 12, 2016? Mookie Betts knows where he was, and it might someday become the answer to a trivia question: Thats the last time the Red Sox right fielder struck out in a regular-season game.
You read that correctly. Not only did Betts finish last season without another K in his final 78 plate appearanceshe has yet to fan in 50 plate appearances this season.
A search on Stats LLC revealed that 682 major-league players have struck out at least once since Betts last K. Unreal. For some context, 46 MLB players have struck out least 30 times in that span, with the Twins' Byron Buxton leading the way with 49 Ks.
According to USA Today, Betts streak is the longest since Juan Pierre went 147 plate appearances without striking out in 2004. Betts still has a ways to go before matching the expansion-era record of 223 consecutive strikeout-free plate appearances (by the Phillies Dave Cash in 1976), but he is well on his way.
Perhaps even more incredible, The Boston Globe notes Betts has swung and missed only five times this season.
Keep in mind that Betts is just 24 an age when many hitters are still adjusting to the strike zone and working to be disciplined at the plate and also hits for power (31 homers in 2016).
In other words, dont expect Betts to get fitted for a golden sombrero. In fact, he might not strike out four times total until after the All-Star break.