Mom reunited with daughter at game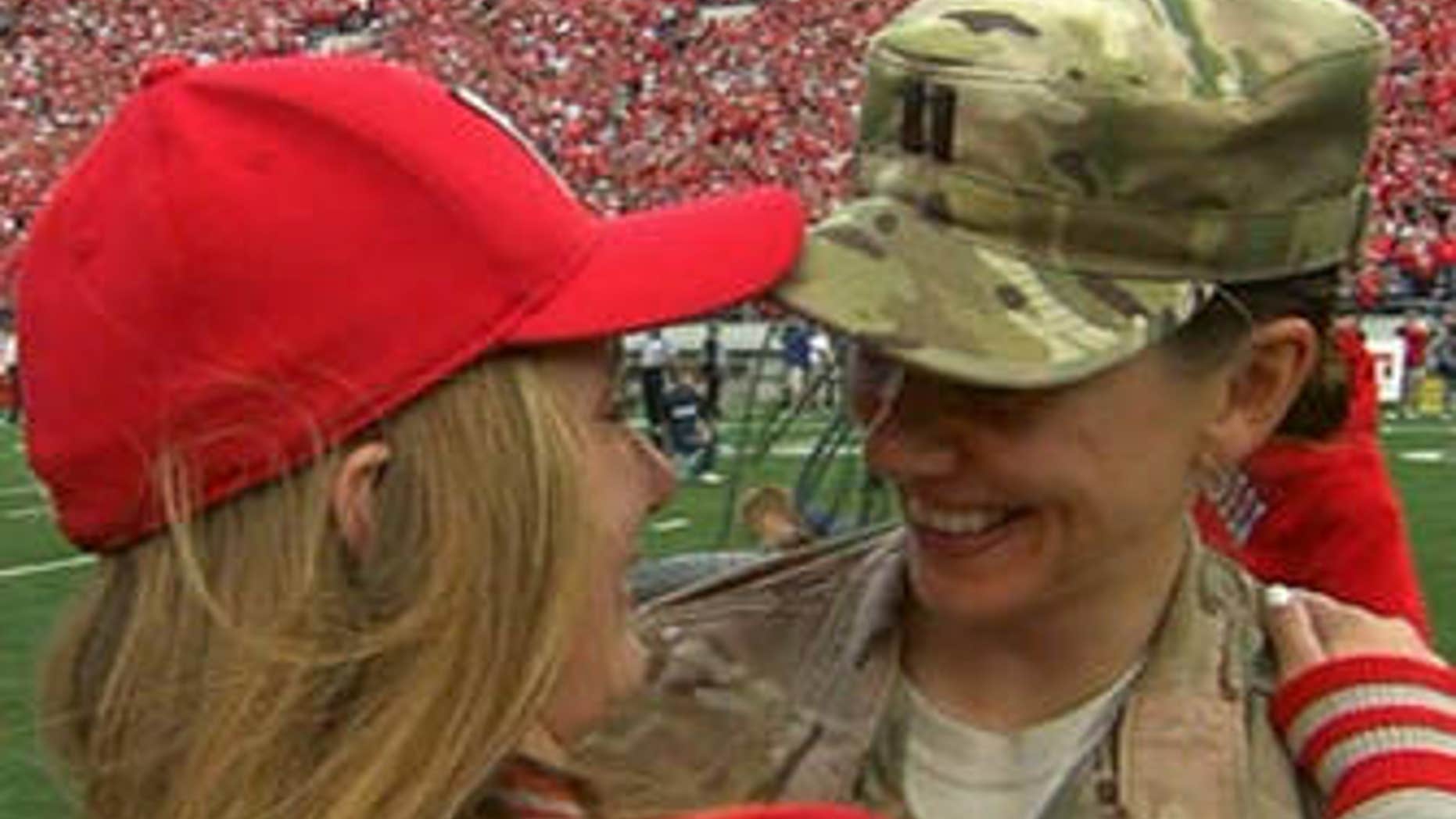 There was plenty for Wisconsin fans to feel good about Saturday, with the 24th-ranked Badgers running over Purdue , an Arkansas loss to rub in Jen Bielema's face , and a heartwarming moment during the first half.
That's when Captain Jane Renee Lund was reunited with her daughter, Bella, after coming home from Afghanistan. Wisconsin honors its Military Family of the Game at every home game, and this one involved a surprise for the 13-year-old Madison girl. Lund wasn't supposed to be home till next month.
Welcome home Capt. Jane Lund! Capt. Lund, home from Afghanistan, was reunited w/ her daughter Bella @ today's game! pic.twitter.com/ZhETAicRVJ
-- Wisconsin Badgers (@UWBadgers) September 21, 2013 H/T: Guyism