Mohamed Sanu carrying Bengals' passing game while A.J. Green is sidelined by toe injury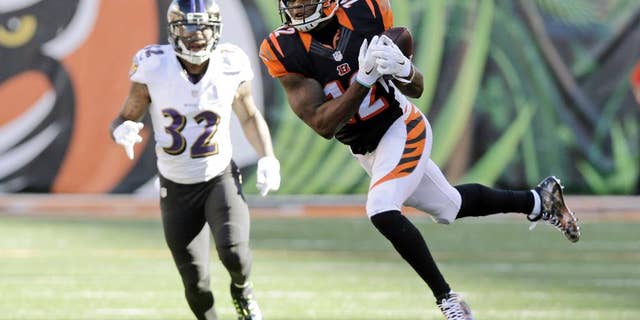 CINCINNATI – Mohamed Sanu turned a one-handed catch into a big play. He saved the Bengals with another long reception in the closing minutes.
The versatile receiver has become the Bengals' most dangerous player, one who can complete a long pass or catch one. He's also helping the running game with reverses.
Sanu had a team-leading five catches for a career-high 125 yards during a 27-24 win over Baltimore on Sunday. Sanu also gained 26 yards on a reverse.
The Bengals (4-2-1) moved back into first place in the AFC North with the win. Pro Bowl receiver A.J. Green sat out his third straight game with an injured big right toe. It was unclear on Monday whether he'll be back against Jacksonville (1-7).
___
Online:
AP NFL website: www.pro32.ap.org and www.twitter.com/AP_NFL