MMA Throwdown: Eddie Alvarez vs. Shinya Aoki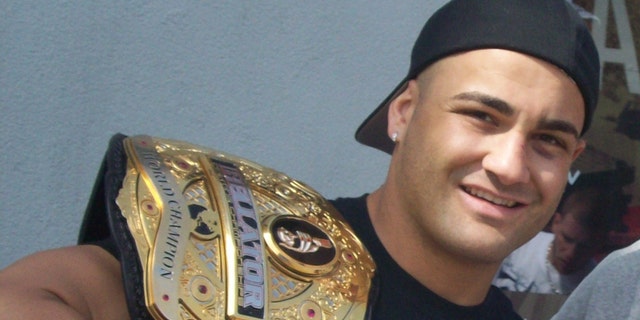 Bellator Fighting Championships' biggest and most high profile star is finally getting the rematch he always wanted.
Former Bellator lightweight champion Eddie Alvarez, 28, will fight DREAM lightweight champion Shinya Aoki, 28, April 20th in Cleveland, OH.
The Philadelphia fighter will main event the Bellator 66 with Aoki, a Japanese submission specialist.
Both are considered top ten fighters.
In 2008, Aoki gained a victory over Alvarez by heel hook submission early in the first round.
Alvarez has long talked about getting a rematch and Bellator CEO Bjorn Rebney said in press release that this fight was years in the making.
"Ed asked me to secure this rematch for him years ago," said Rebney. "I promised I would, and now it's official. Anytime you can put two of the world's Top 10 Lightweights in the cage together at the pinnacle of their careers, you've got a very special fight on your hands – and that's exactly what we will see."
For Alvarez it's about redemption for his 2008 loss and his recent title loss to Michael Chandler, a fight many considered Bellator's "Fight of the Year."
"This really is the perfect scenario for me," Alvarez said. "I need to redeem myself, and I can't think of a better way to do it than avenging my loss to Aoki in 2008. I'm glad I'm able to get back on the horse and fight someone of his caliber right away."
Mexicana Flight Attendants Turned Calendar Girls Feud after Success
With the fight comes the speculation as to whether or not this will be Alvarez's final match up for Bellator.
Alvarez so far has refused to speculate whether or not he'll leave for greener pastures such as the Ultimate Fighting Championship.
What is for sure is that Bellator's Cleveland event is as of right now their biggest attraction for the upcoming season.
Follow us on twitter.com/foxnewslatino
Like us at facebook.com/foxnewslatino