MMA Rundown: Dos Santos, Velasquez, Silva and Cruz Play the UFC Shuffle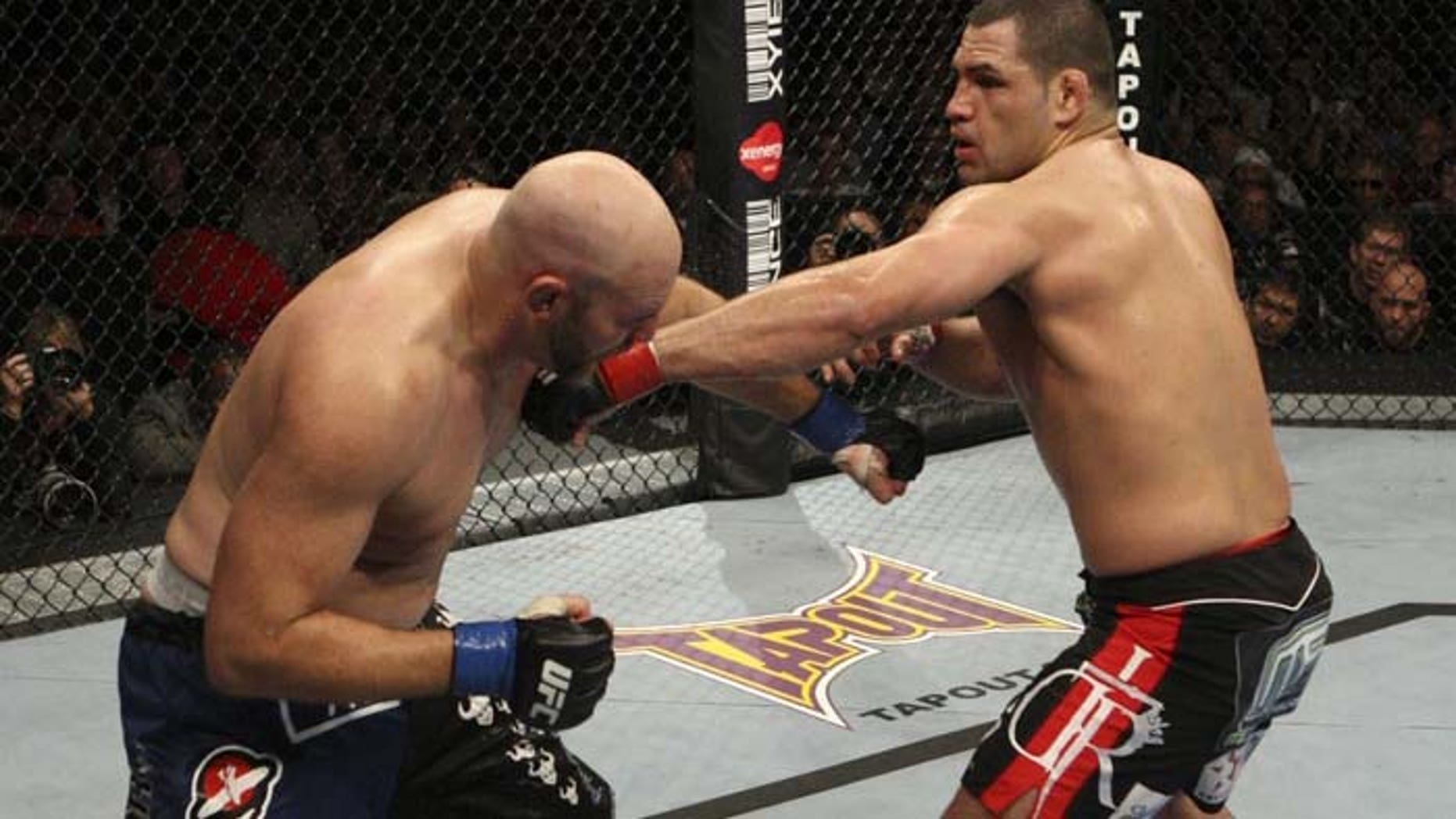 Well it's worth pointing out that I haven't put together a rundown in a while, usually releasing a story here or there but after a crazy couple of weeks a lot has changed for the Ultimate Fighting Championship and you've got to give UFC president Dana White and matchmaker Joe Silva credit for being flexible.
UFC 146
It was supposed to be one of the best heavyweight cards ever put together and it was built on the main event champion Brazilian Junior Dos Santos vs. the Dutch striking machine that is Alistair Overeem.
Then Overeem tested positive for high testosterone levels. This week he appeared before the Nevada State Athletic Commission and pleaded ignorance to what he had put in his body.  He was denied a license and cannot fight for 9 months.
So who fights Dos Santos for the belt? Well even though White said he wouldn't break up the cards co-main event, he did just that and who could blame him?
Frank Mir will now challenge Dos Santos for the championship and is underdog going in even with a three fight win streak. His original opponent and former champion Cain Velasquez will now fight Antonio "Bigfoot" Silva in his UFC debut. Silva was originally supposed to fight Roy Nelson who will now fight Gabriel Gonzaga. Gonzaga's original opponent Shane Del Rosario will now fight the only man that wasn't booked on the card originally Stipe Miocic.
Got it?
Give credit to everyone for being flexible. UFC 146 takes place May 26 in Las Vegas.
UFC Champ Cruz Wants To Shut Faber Up
UFC 147 & 148
Remember how Anderson "Spider" Silva was finally going to fight Chael Sonnen in the much anticipated rematch in a soccer stadium in Rio in front of 60-80,000 Brazilian fans at UFC 147.
Well thanks to a U.N. Summit… that's not going to happen.
Instead they'll fight at UFC  148, demoting the bantamweight championship rubber match between Dominick Cruz and Urijah Faber.
Not really fair in my opinion to Cruz.
As for UFC 147…
Wanderlei Silva will still fight Vitor Belfort but the headliner will now be José Aldo defending his featherweight championship against an unknown opponent at a smaller arena.
If that didn't sort it out for you… good luck.
Follow Victor Garcia on twitter @MrVicGarcia
Follow us on twitter.com/foxnewslatino
Like us at facebook.com/foxnewslatino